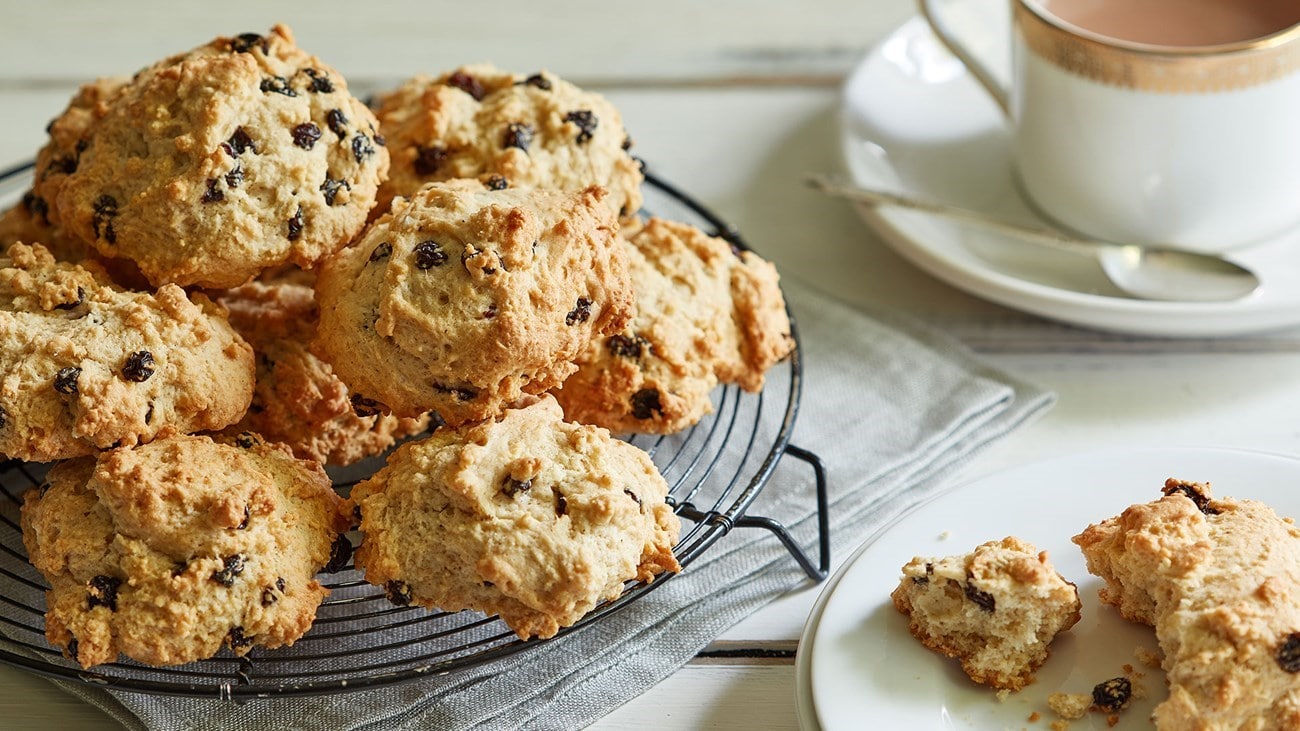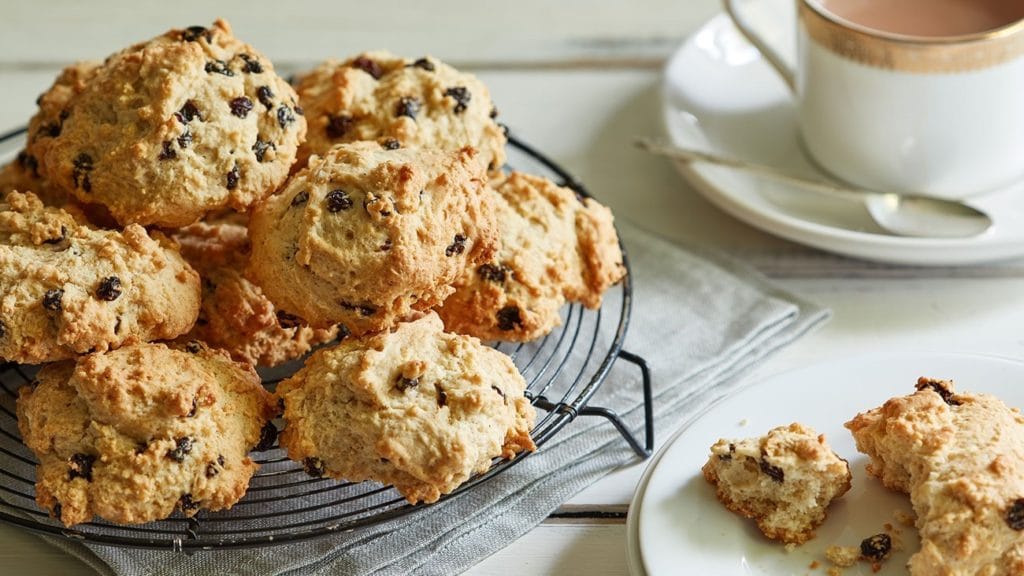 In this series, we share recipes for some of the favourite afternoon tea treats we serve in our chalets. This week it's delicious Rock Cakes – perfect for a spot of easy baking with the children!
Rock Cakes
Will make 10 cakes
Ingredients
230g of self-raising flour
1 teaspoon baking powder
115g margarine
60g granulated sugar
170g raisins
1 egg
1 tablespoon milk
Demerara sugar to sprinkle
Equipment and preparation
Preheat oven to 200°C
Grease a baking tray
Method
1. Put flour, baking powder and margarine together into a bowl and mix
together.
2. Add granulated sugar and raisins to the bowl and mix thoroughly.
3. Beat together the egg and milk, then add mixture to bowl and mix
thoroughly.
4. Divide into 10 spoonfuls and place on the greased baking tray.
5. Sprinkle with demerara sugar.
6. Bake in the preheated oven for approximately 10 minutes.
7. Allow to cool on the tray then remove the rock cakes using a slice.
When cooled, serve on their own or with butter and pots of fruit jam. Yum!