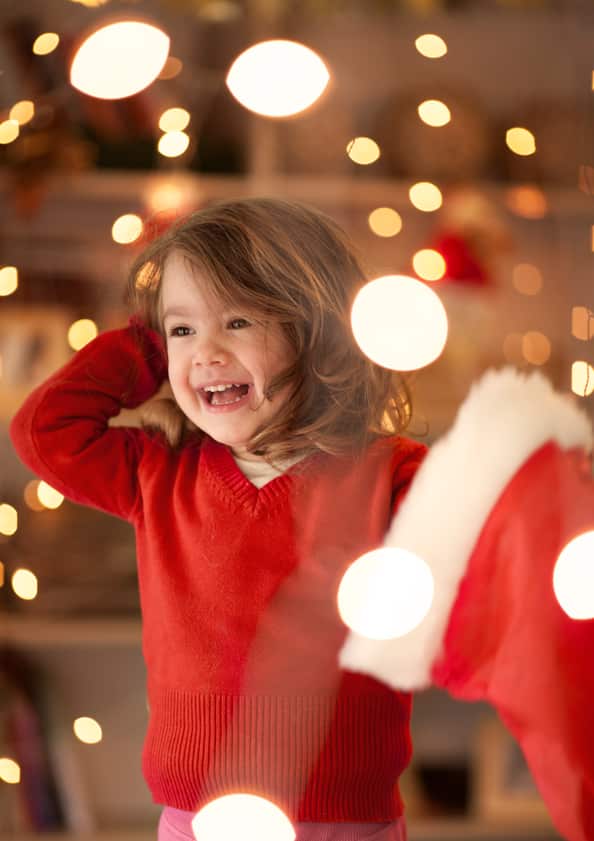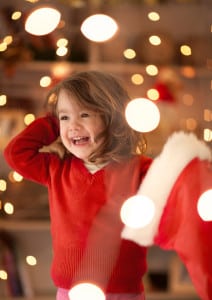 Christmas is a magical time of year especially in the French Alps – why not enjoy skiing with your family and new friends in one of our chalets. They are all beautifully decorated with their own Christmas tree so do bring your presents to increase the festive cheer. You can enjoy all the trimmings of Christmas and none of the work, our staff will do it all for you, no cooking and even better no washing up. Father Christmas will make an entrance, usually by snow plough – sadly not by reindeer!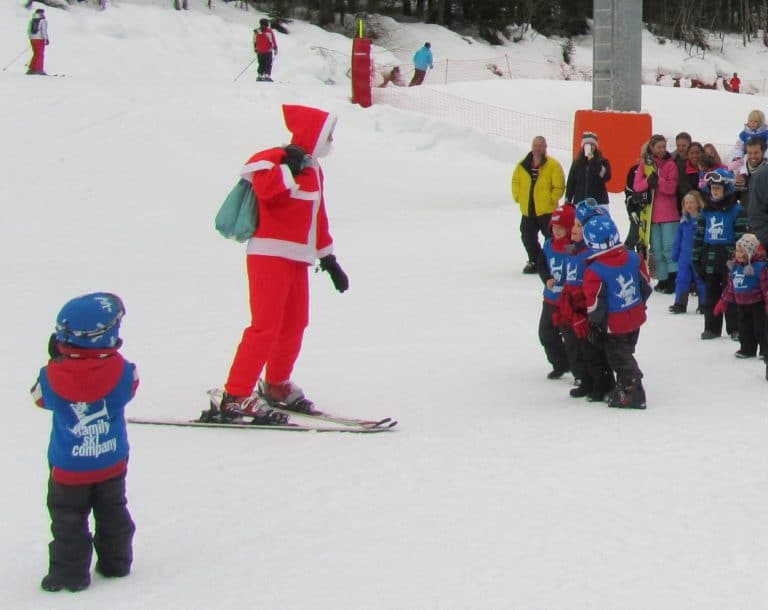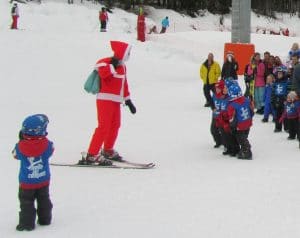 Christmas Day starts with a breakfast of smoked salmon, scrambled eggs and buck fizz (if wanted!), the ski lifts are open and ski lessons continue as normal – as do our childcare clubs.
When you are all back from skiing sparkling wine will be served along with canapes before everyone sits down in your own beautifully decorated chalet to a Traditional British Family Ski Christmas meal at the same time in the early evening. Crackers, funny hats then turkey will be served with all the trimmings.  Christmas pudding is served after along with mince pies.  All this and there is no washing up – what more can we say!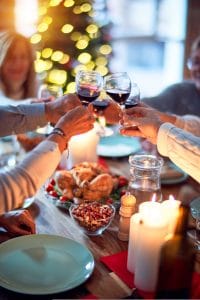 Our Two French Resorts are amongst the best and most extensively linked ski areas in the French Alps, you can choose from Les Portes du Soleil and Les Trois Vallées – and we are especially proud to have found excellent family-friendly locations in every one.
All have runs suitable for beginners, intermediates and advanced skiers. If you are new to skiing or want to brush up your technique you can book group or individual tuition with English-speaking instructors direct with the ski school.
Enjoy the slopes or relax on sun-filled terraces safe in the knowledge that your children  whether skiing or in our crèche will also be having a fantastic time, making friends and enjoying a wealth of games and activities.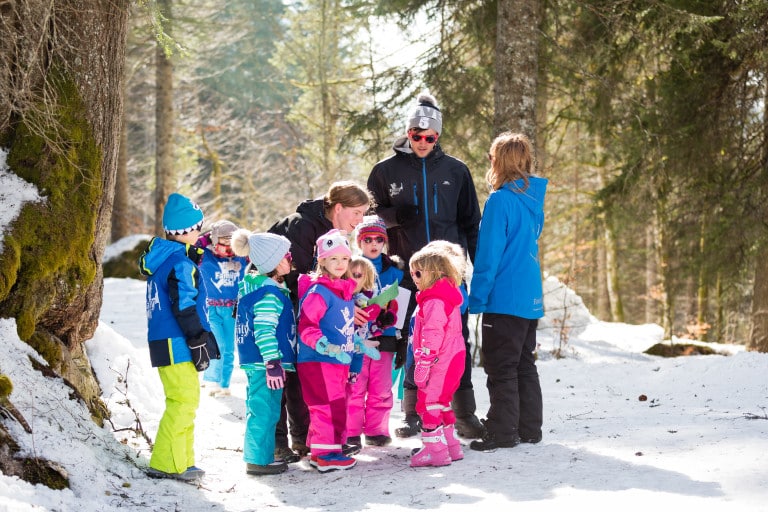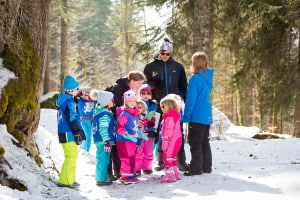 Family Ski Company has specialised in providing catered chalet holidays with a flexible programme of childcare since 1993. Throughout our 21 years in business, our core ethos has never changed; to enable every member of the family to have a wonderful experience in the mountains by offering excellent childcare as a priority for parents who wanted to ski. Family Ski Company has expanded over the years to keep up with demand and continues to offer the flexibility and attention to detail that only an independent company can provide.
We are DESIGNED WITH THE FAMILY IN MIND!