A Day With Family Ski
Catered chalets with excellent food, wine and service all included. All the help you need to make skiing with young children easy and enjoyable, whether you are experts or first time skiers….
Morning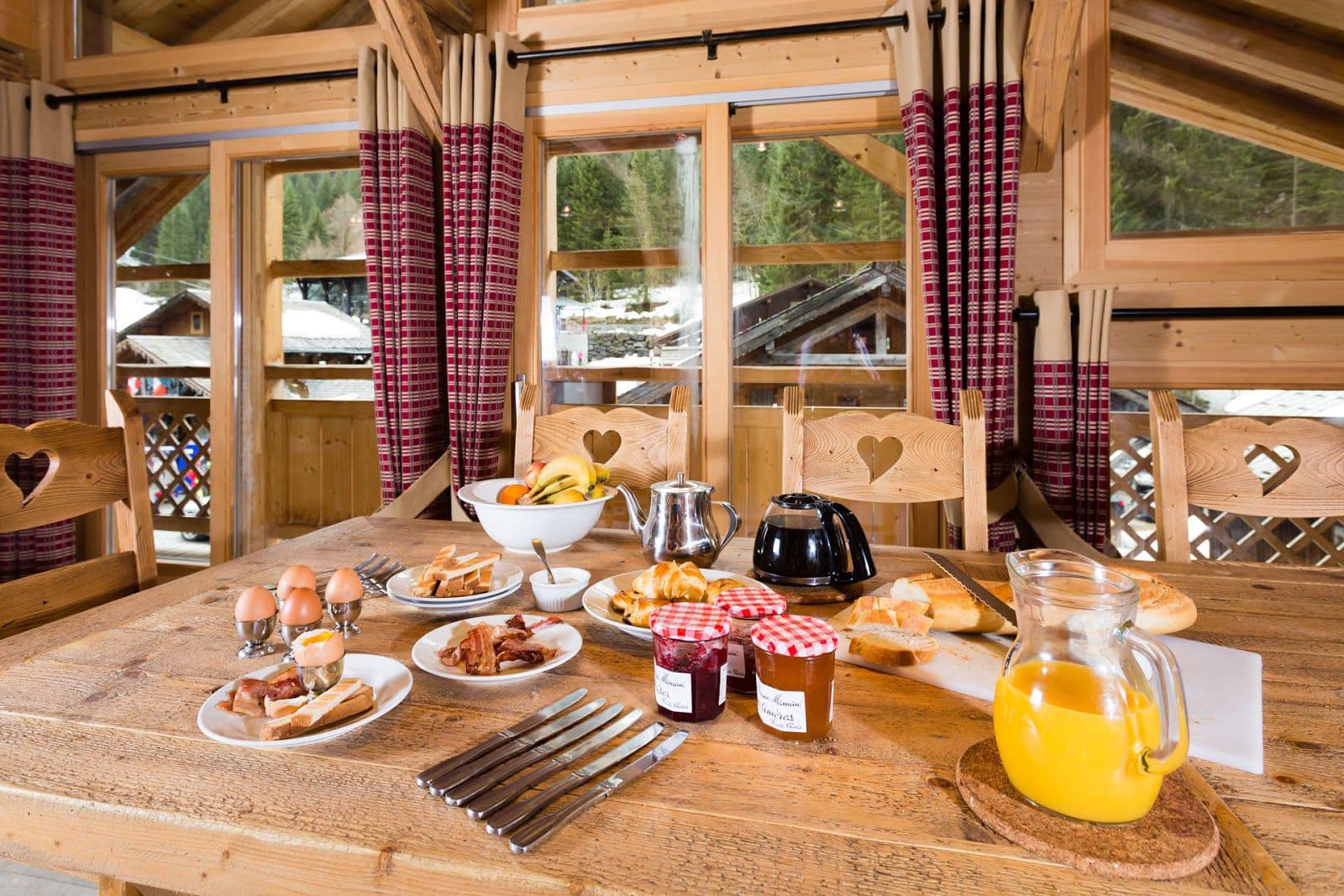 What To Expect On A Family Ski Holiday...
Rise and shine and head to breakfast
Includes eggs, bacon, porridge, pancakes, cereals, tea & coffee and juice to set you up for the day!
Get kitted up
Get the kids ready for childcare clubs:
Powder Pups creche (3 months-4 years) – childcare staff will collect Pups from your chalet at 9am
Powder Hounds & Adventurers – leave kids with our Ski School Helper at the ski school meeting point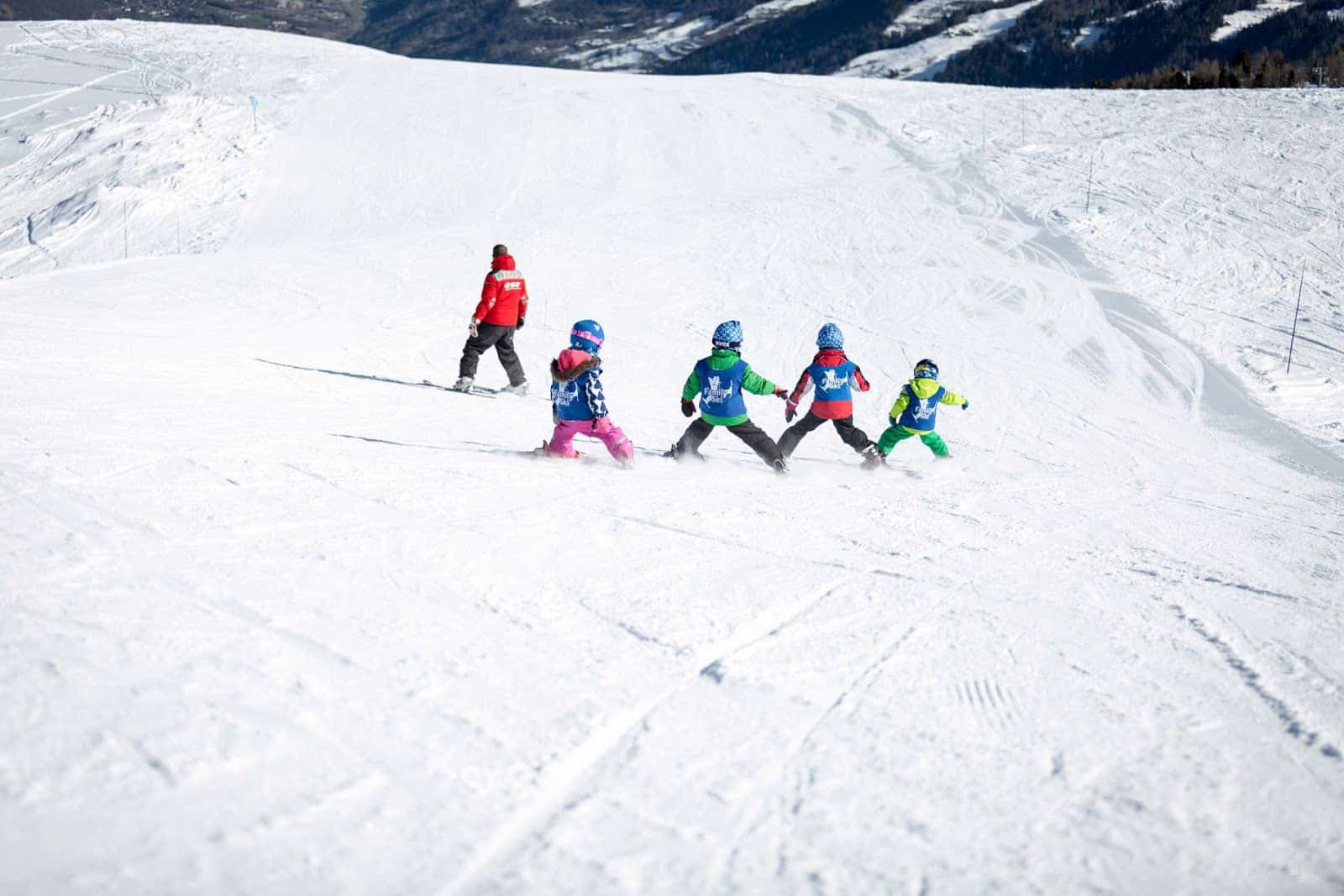 Busy, busy morning for all...
In the morning………
Kids in Powder Pups have a schedule of activities each day – lots of trips out, games, painting, treasure hunts…
Kids in Powder Hounds or Adventurers ski in the mornings, from 9.30am until about 11.30am
Whilst your kids are either happily on a Gruffalo Hunt or perfecting a snow plough, you adults are skiing in some of the best ski areas the Alps has to offer!
Adult group lessons usually take place in the mornings too.
Afternoon & Evening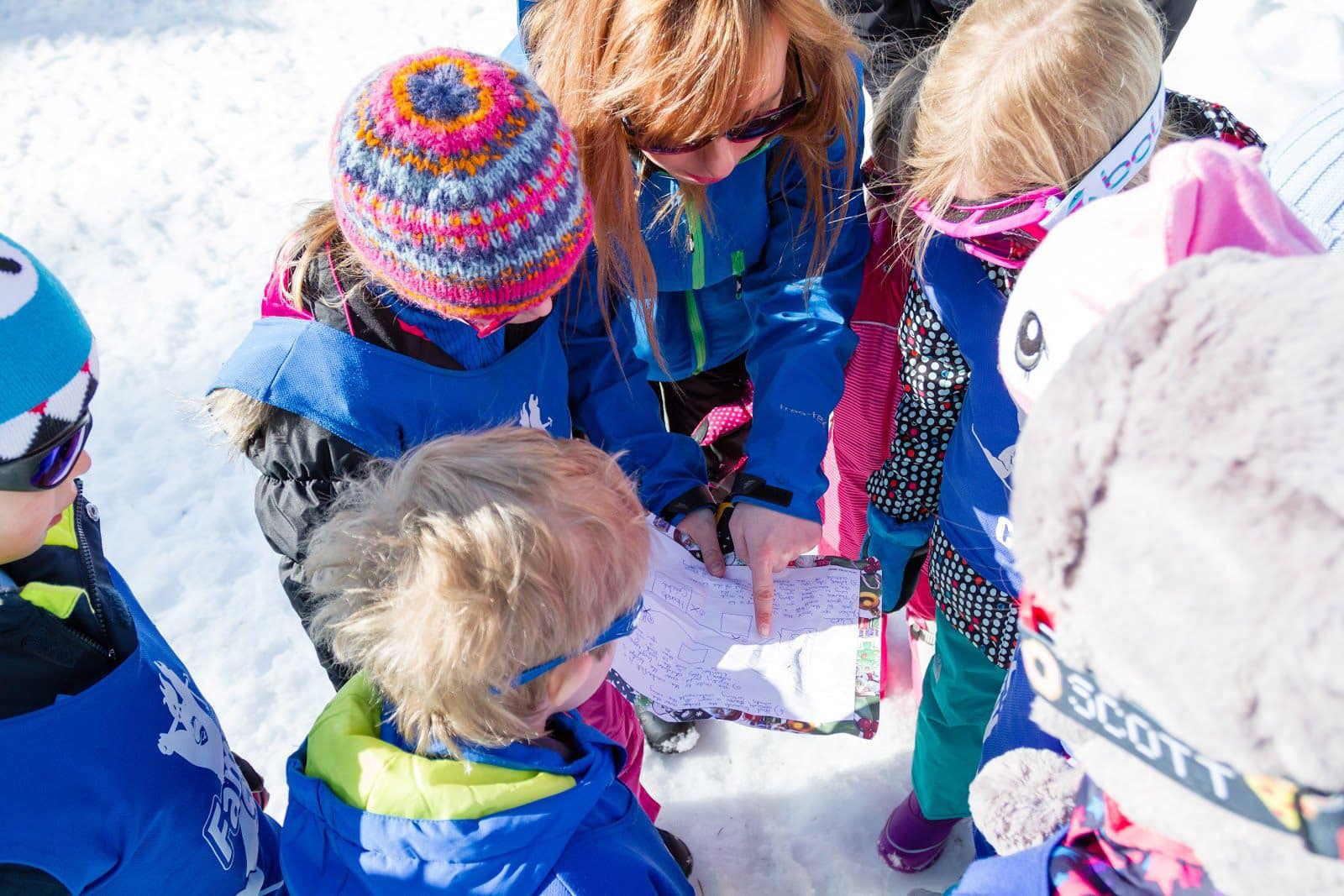 Lunch, Ski & Greet your children...
It's that easy!
Kids in our childcare have a hot lunch each day, no parents required!
Adults get to eat out in one of the lovely piste-side restaurants.
Powder Pups & Hound's children have fun activities in the afternoons
Adventurers have a 'fun ski' session on 3 afternoons and activities on remaining afternoons
Adults ski some more (pending on how long lunch is!)
Be back in your chalet for 4.30pm when your children will be brought back to you from one of our childcare club 'Dens', they will be buzzing about their day!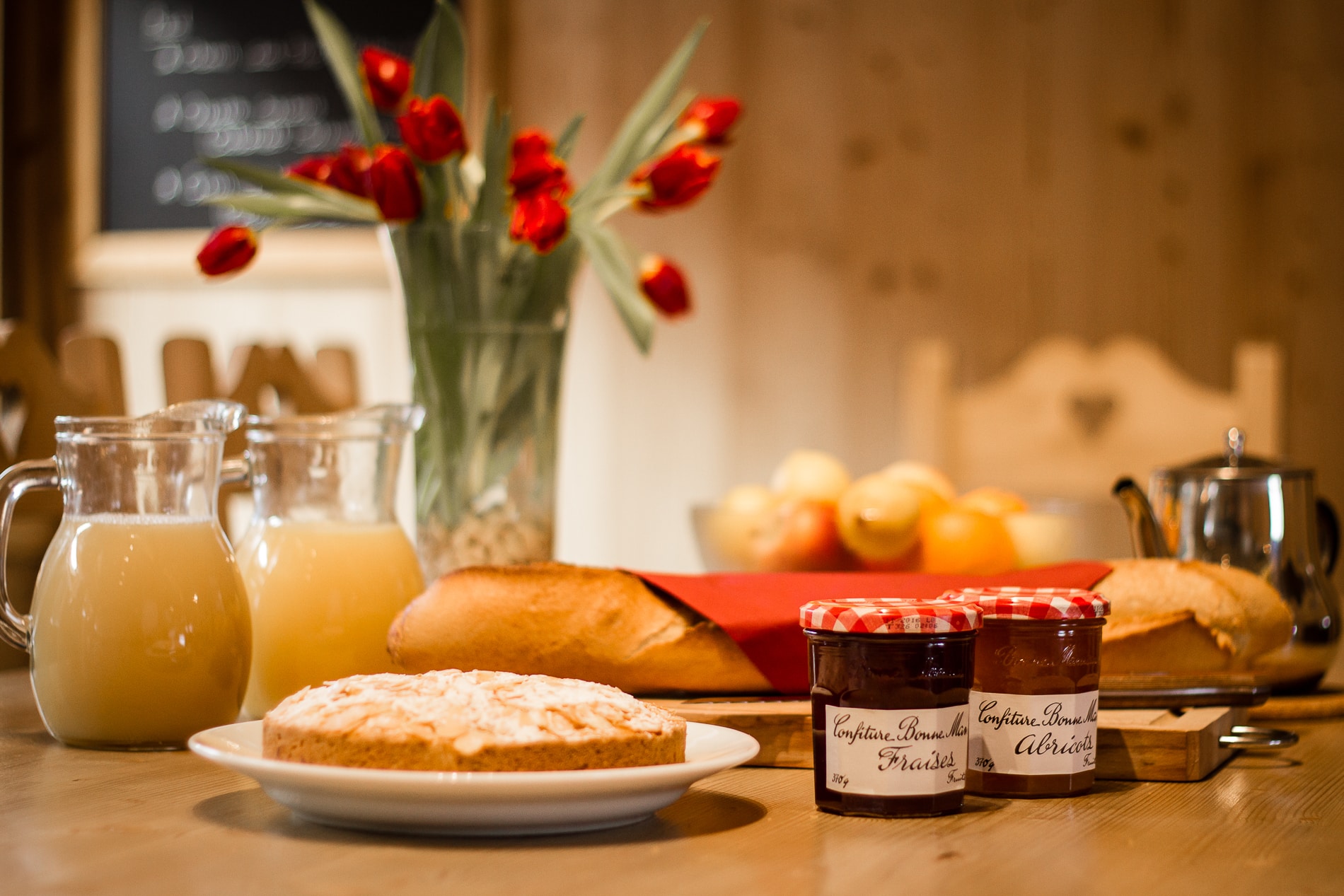 Afternoon Tea is waiting for you back at your chalet.
Kid's dinner is served at 5.30/6pm – two home-cooked courses of hearty, healthy food.
Back to chalet to eat, drink & relax!
Relax with a glass of one of our personally selected unlimited wines or honesty bar drinks and reminisce about your day.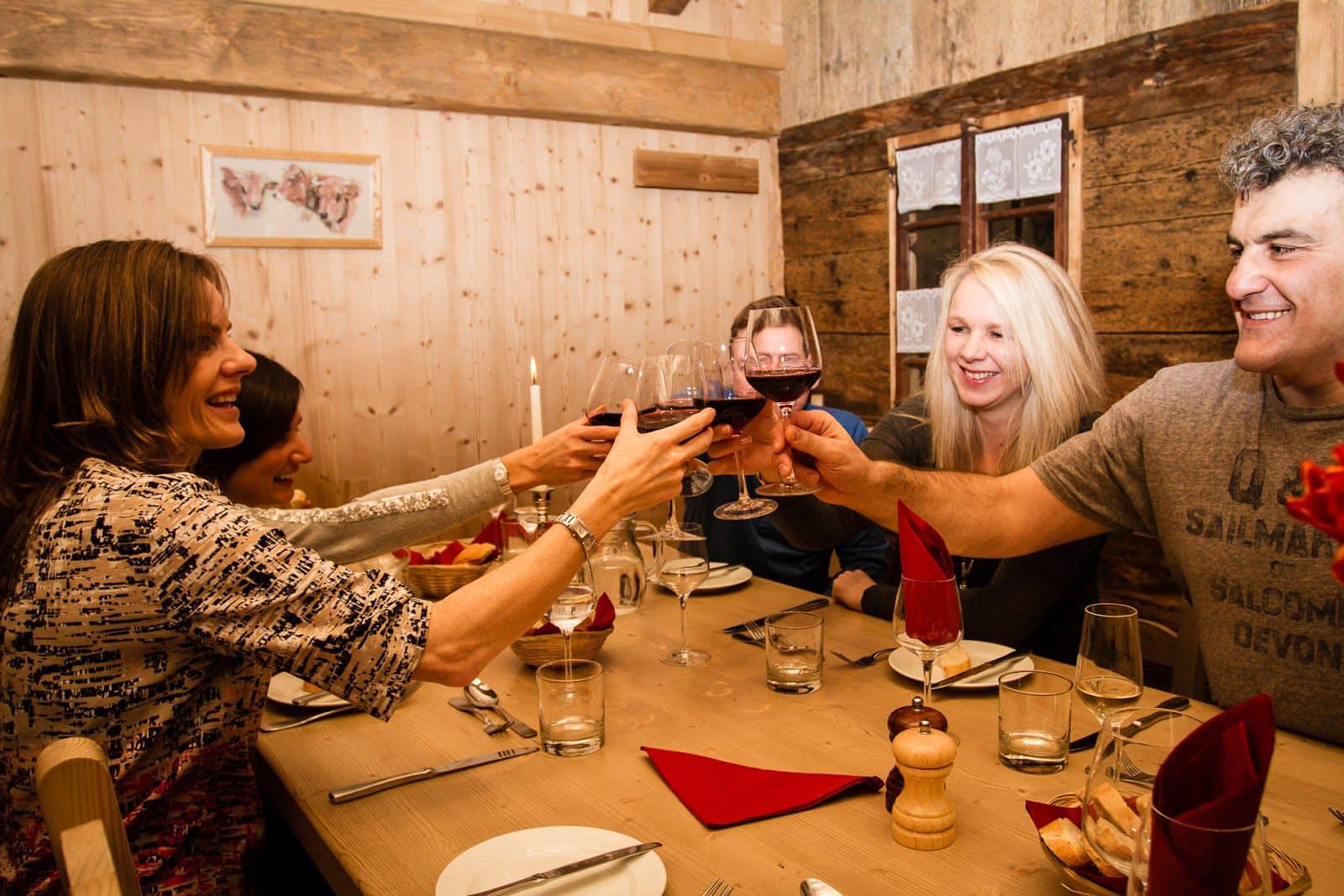 Kids get ready for bed and are all tucked up, ready for…
Adults eating at 8pm – three courses with more of our lovely wine plus canapés and cheese boards during the week.
Tuck the kids into bed...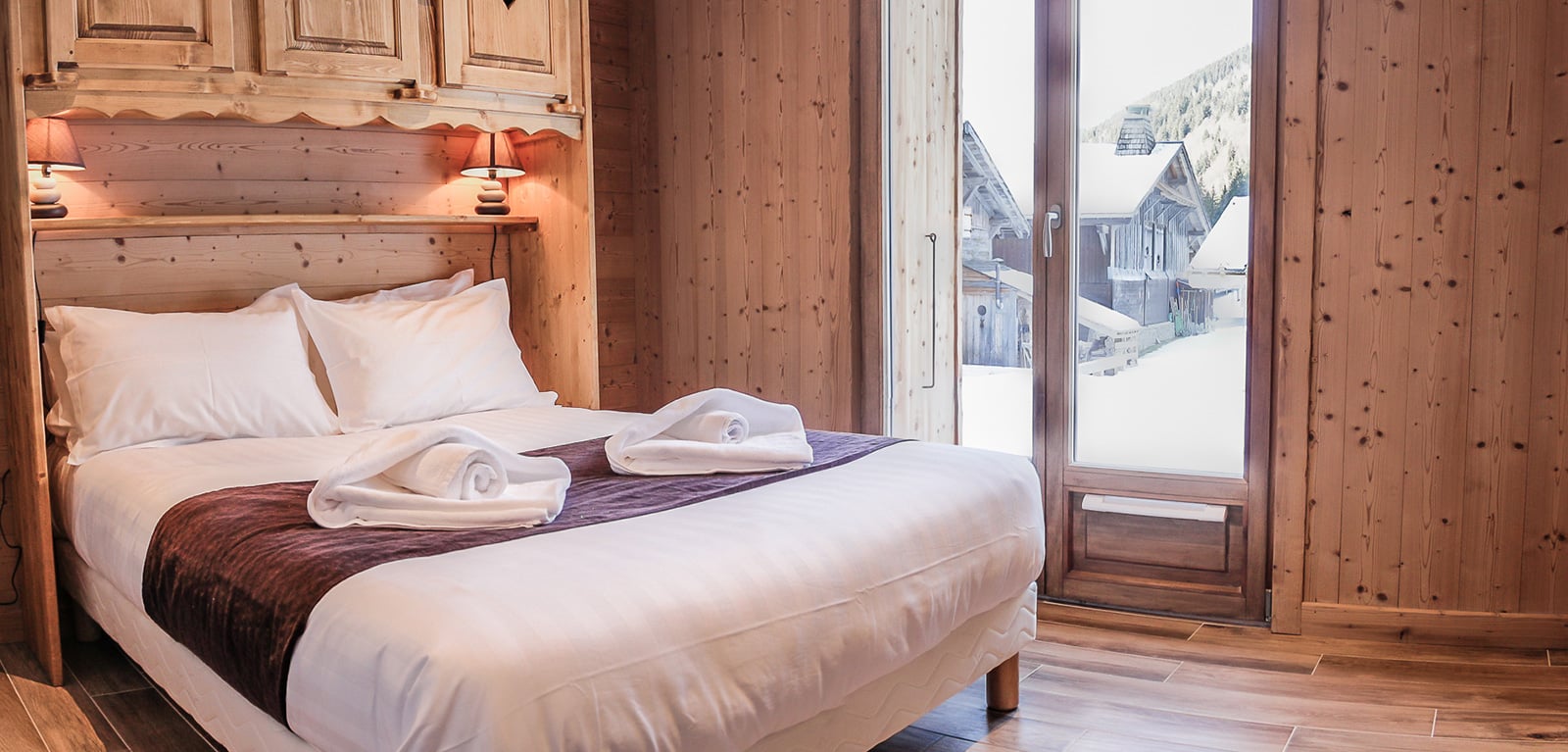 Time for bed!