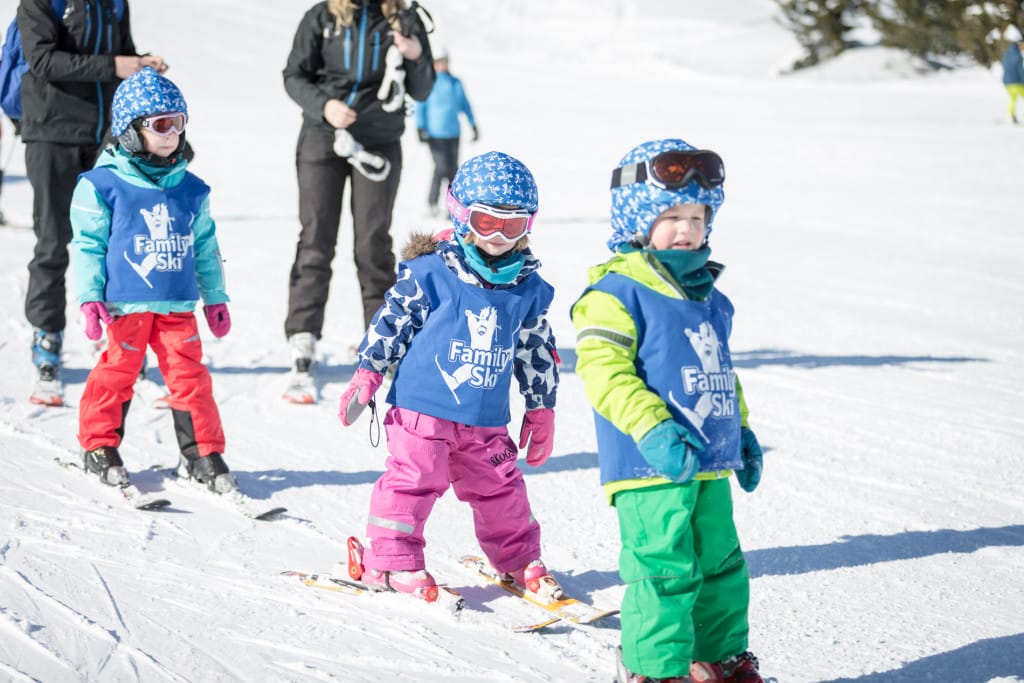 Skiing with Children
Skiing with children is something of a contradiction for most parents who cannot imagine finding childcare that they trust. Most children love the snow and everything that goes with it – sledging, hot chocolate trips, igloo or snowman building, snowball fights and of course the skiing itself but despite the potential many parents are frightened at the prospect of organising a ski holiday with the children.
Despite the apparent difficulties a ski holiday presents it can make one of the best and most memorable family holidays provided that you do your research and find a company set up for families.
Even the keenest skiers often accept defeat when it comes to finding reliable, fun, safe and stimulating childcare in the French Alps – but contrary to popular belief skiing with the children is not only possible but can even be great fun provided that you consider a few simple things before you book.
Chalets are best for Family Skiing Holidays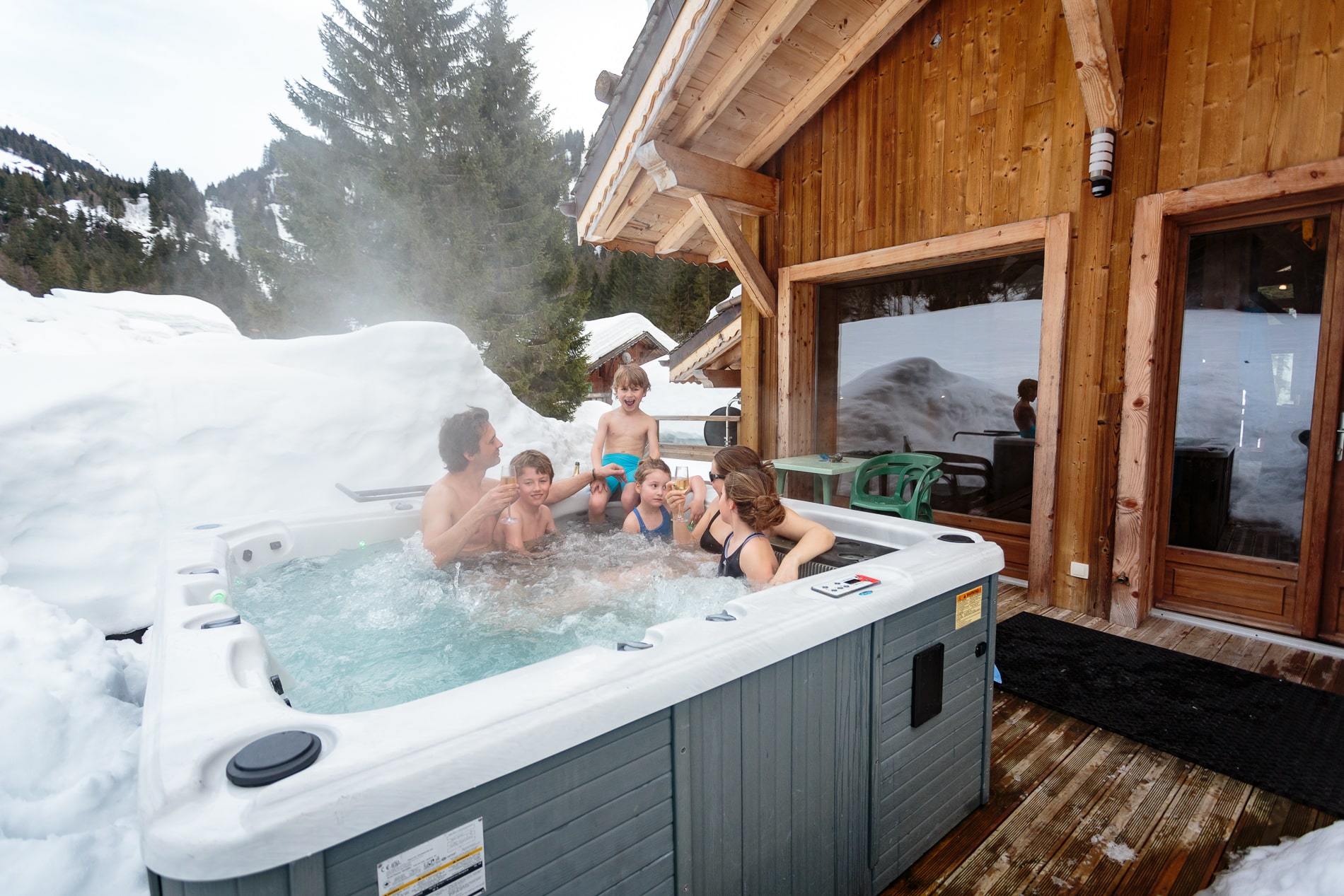 Accommodation is a very big factor in a family skiing holiday. Many but not all of the family skiing specialists have opted for chalets over hotels. Ski chalet holidays have a homely and more relaxed feel than hotels which often have rules or customs which do not always fit in with family life. Chalets allow parents to be close to their children; much as in a family home, which is a big advantage at dinner time when little ones might be unsettled or older children excited or not quite ready to settle down.
In addition even if your party does not fill the chalet, operators like Family Ski Company only sell to family groups so everyone has children and will expect more children to be running around. Finally the whole chalet is kitted out with families in mind which means stair-gates, bottle warmers, baby monitors, cots and highchairs are available and staff are aware of the little things like keeping glasses and cleaning products out of reach and how to make food an infant or toddler will enjoy. All of our family skiing holidays in France are in chalets.
Family Ski Holidays with Childcare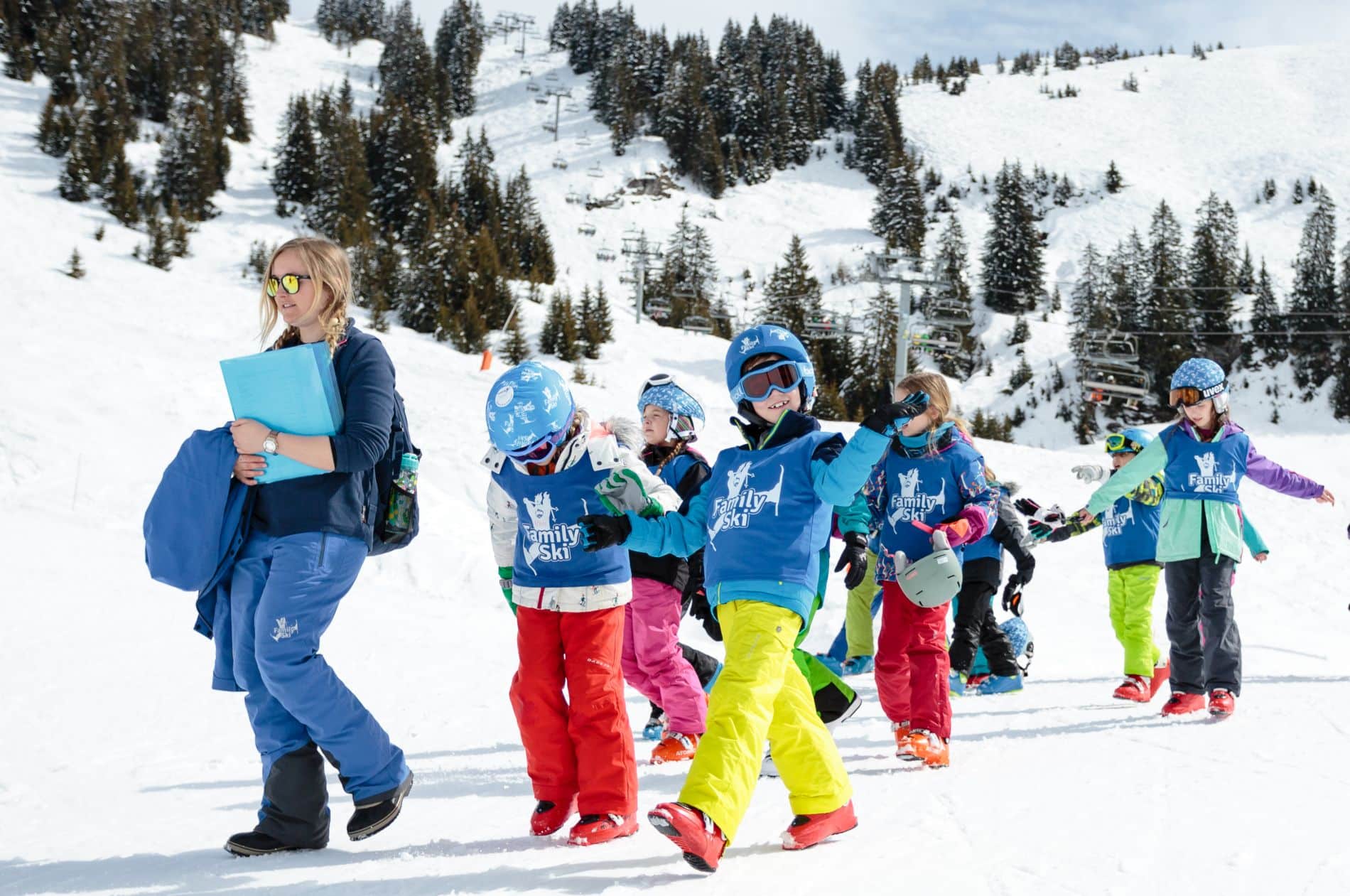 The key to success is to find a company which provides high quality childcare geared to the differing needs of babies, toddlers, those taking to skis for the first time or older children who want more excitement than skiing with mum and dad every afternoon. Many ski chalets provide some sort of childcare or babysitting service but this is not the same as a company which specialises in children and families.
The best companies have all English speaking staff out in resort who are either qualified or experienced with different age groups and can help children settle quickly. Dedicated family operators have an impressive set up with inviting spaces for both inside and outside play, and all the relevant infant and child equipment to make life easy.
Even before you book the service should be tailored to your family's needs and at Family Ski Company everyone you speak to will know the chalets and resorts and will offer honest advice. As a company we would prefer to make recommendations that suit your family and if we feel a chalet or room might not be perfect for your requirements we will let you know. The team in the UK office will also ask you lots of questions to give the staff in resort as much information as possible so they can give you the best holiday possible.
Ski School Helper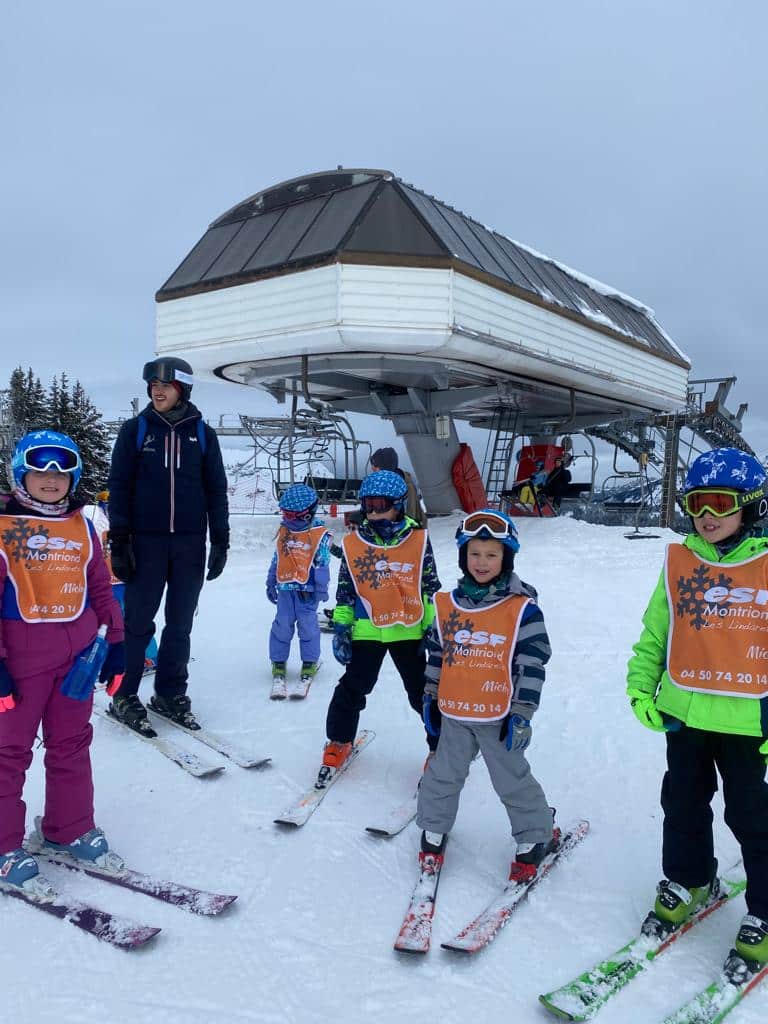 The joys of skiing are something most adults quickly appreciate whether it is the thrills of an off-piste run, the sense of achievement gained from carving down a groomed piste or simply the sense of complete relaxation that comes from sitting on a sunny terrace with a vin chaud. Children – especially beginners – are often slower to warm to the sport.
The best family operators do not just look after the children to allow parents time on the piste but they encourage and support the children as they make their first shuffling slips and slides on skis. The Ski School Helper is an invaluable source of reassurance and support for many parents as they welcome the children each morning with a smile. They help sort out skis, poles and ski instructors as well as liaise with the ski school in the event of any problems or concern. Once everyone is away to the slopes the Ski School Helper is based with the youngest skiers to make sure they enjoy their ski lesson. The Ski School Helper can often succeed where parents fail and get children to remain on skis and help most younger beginners to their first ski medal by the end of the week.
Airport and Rail transfers
Independent tour operators specialising in the family market tend to have caught on to the idea that every family is different and allow them to make their own travel arrangements. With many of the low cost carriers now serving regional airports in the UK and airports close to major ski areas self-arranged travel is often less stressful. Finding your own flight or rail ticket means arrangements can be tailored to suit your location, family preference and budget. Family Ski Company operates transfers with high end coaches or standard minibuses up to resort.
Family-friendly ski holidays
Family Ski Company also knows the touches which make travel and holidays more relaxed and convenient. We offer complimentary nappies and wipes, an infant and child menu, a toy box in the chalet and meal and childcare club timings designed to suit the whole family.
Skiing with children what to bring
Packing for a family ski holiday is not always easy as bulky ski clothing takes up a lot of room but a few pointers can save on space and prevent you packing items you will not need – or forgetting the things which make a big difference:
Pack lots of layers – children, and adults, get very cold when they stop and very hot when they are falling over learning how to ski
Pack 2 pairs of gloves for your children.  Wet hands when playing outside after ski school or first thing in the morning make children cold and upset
Pack thermals and save on space for jeans and trousers – Most children strip off their outside clothes and are happy in thermals or tights when playing indoors before heading back outside
You will need fewer 'proper clothes' than you think pack light and save more space for ski gear, generally the chalets are very warm
Always bring high factor, hypoallergenic sun cream for the whole family – It is often over-priced in resort – the same is true of good quality sunglasses
Favourite toys or UK food is worthwhile finding space for as we cannot always replicate these in resort
If you do pack light and end up running out of clean clothes – Some of our Chalets have washing machines and tumble dryers which you are welcome to use. For chalets that don't, please ask your host, who will happily organise this for you.