When it comes to planning a memorable family holiday, few experiences can rival the joy and adventure of a ski trip in the magnificent Alps. Picture breath-taking mountain vistas, crisp alpine air, and the exhilaration of gliding down pristine slopes. If you're looking to embark on a family ski adventure, look no further than Family Ski Company, a renowned provider of tailor-made ski holidays. Let's delve into why we are the best choice for your next winter getaway.
For more information, or to book please send an email enquiry, or call our friendly team on 01684 540333 ( You won't be talking to a robot, or be placed in a queue)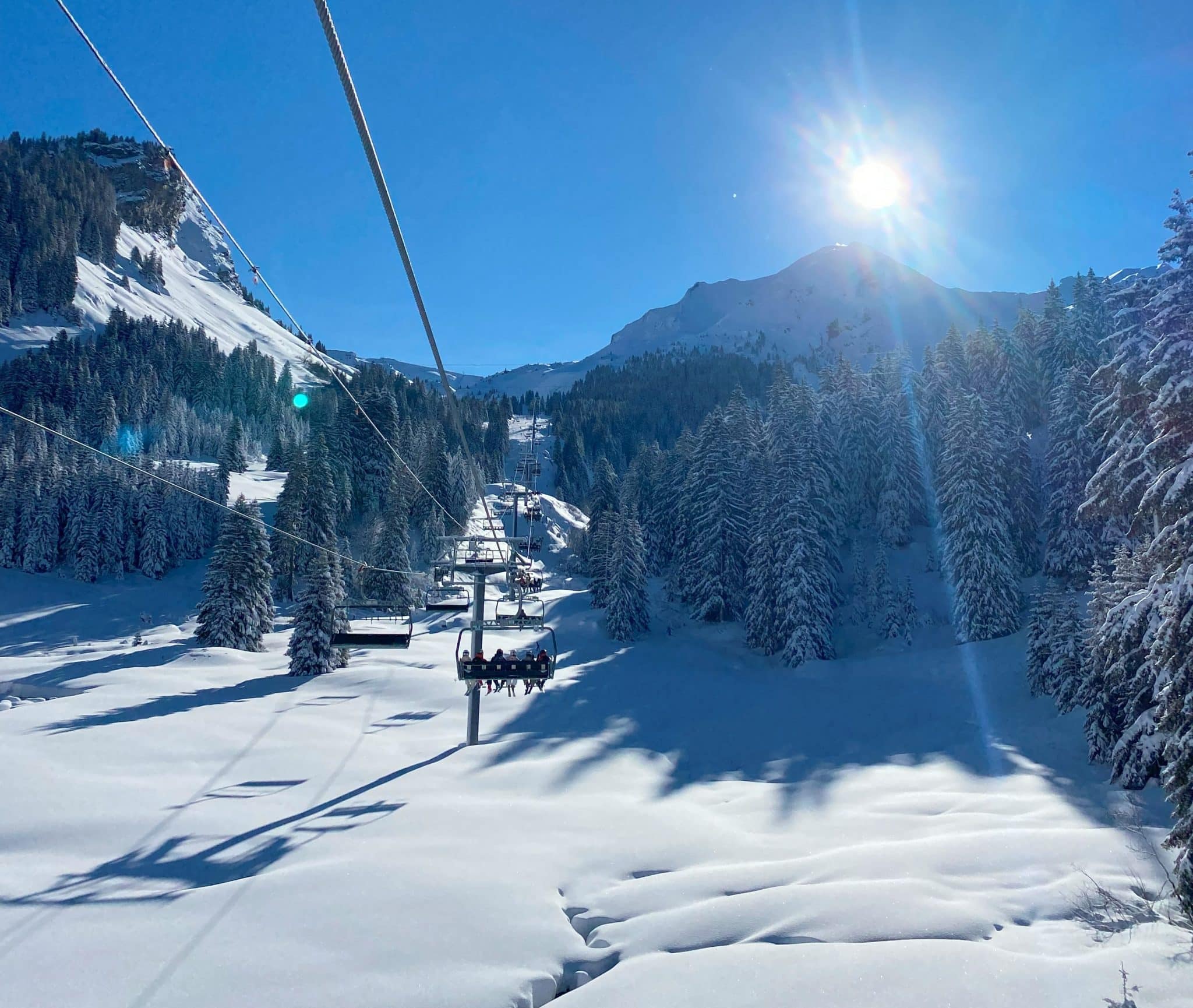 Convenient Travel from Ireland to the Alps:
Getting to the Alps from Ireland is easier than you might think. With direct flights from Belfast and Dublin to Geneva, you can quickly reach your family skiing destination. Here at the Family Ski Company we understand the importance of hassle-free travel, and we can assist you in arranging seamless transfers from the airport to your ski chalet, ensuring a smooth start to your vacation. We offer inclusive transfers from Geneva so long as flights meet our transfer criteria. See more here.
Take advantage of Belfast's cheap flights, even if you opt for a private transfer, you will still be paying less for transport than our UK guests.
The best flights for our resort of Ardent in the Portes Du Soleil,  are from Belfast. This EasyJet flight arrives at 11am in time for our first transfer of the day, and leaves you with a lovely afternoon to spend in Les Lindarets, or for those who are keen to get on the slopes, an extra afternoon of skiing. The return flight departs at 11.35am, we always make sure that you'll have ample time to catch your flight, but this option will mean no waiting around at the airport for check in to open. If you are flying from Belfast to Reberty and Les Coches, we would suggest organising a private transfer to catch the 11.35am flight mentioned above as the alternative is 9.00pm. This will still be a cheaper flight option that flying from Dublin or other UK airports. For example Belfast is almost £300 per person less than UK airports for the 18th of February (UK half term) so taking a private transfer will still work out cheaper than it would for our UK guests.
The best flights for our resorts of Reberty in the Three Valleys and Les Coches in Paradiski are from Belfast. This Aer Lingus flight arrives at 13.30, you will be there in plenty of time for the last transfer of the day. The return flight departs at 14.10 and means little to no waiting at Geneva, and a more relaxed morning in the Chalet.
If you do find a flight that fits in better with you and your timings, but doesn't fit within our transfer times, our friendly team can help organise a private transfer for you. Sometimes a cheaper flight and a private transfer can work out better both on timings and your wallet.
Expertise and Experience:
Here at Family Ski Company we have been creating unforgettable ski holidays for families for over 20 years. Our team of dedicated professionals posses a wealth of knowledge and experience in crafting bespoke ski experiences tailored to the needs of families. We understand that each family is unique, and go the extra mile to ensure that every detail of your trip is taken care of. Your skis will be delivered to the Chalet on the night of your arrival and lift passes will be ready for your first morning on the slopes. And don't forget our well renowned childcare.
Not sold yet? See our page Why Family Ski for our top 10 reasons to choose the Family Ski Company for your Family Ski holiday
Family-Friendly Accommodation:
One of the key reasons why Family Ski Company stands out is our exceptional range of family-friendly accommodation. Whether you prefer the charm of a traditional alpine chalet or a sleek modern Chalet, our Chalet portfolio offers something for every taste and budget, our prices start at £658 for an Adult and £461 for a Child.  What sets us apart is our focus on creating a safe and comfortable environment for families, with amenities like games rooms, child-friendly meals, and dedicated play areas, ensuring that children of all ages are entertained and well-cared for throughout the holiday.
Take a look at our Special Offers to see what deals we have available for you.
Childcare and Ski Lessons:
A family ski holiday should provide enjoyment for everyone, including the little ones. Here at the Family Ski Company we understand this better than anyone, and we  offer excellent childcare services and ski lessons designed specifically for children. Our experienced and friendly staff members are trained to cater to the needs of young skiers, ensuring they have a fun and educational experience on the slopes. Our Ski School helpers are unique in the industry and are their to support the youngest in their ski lessons. Parents can enjoy some well-deserved relaxation or tackle more challenging runs knowing that their children are in safe hands.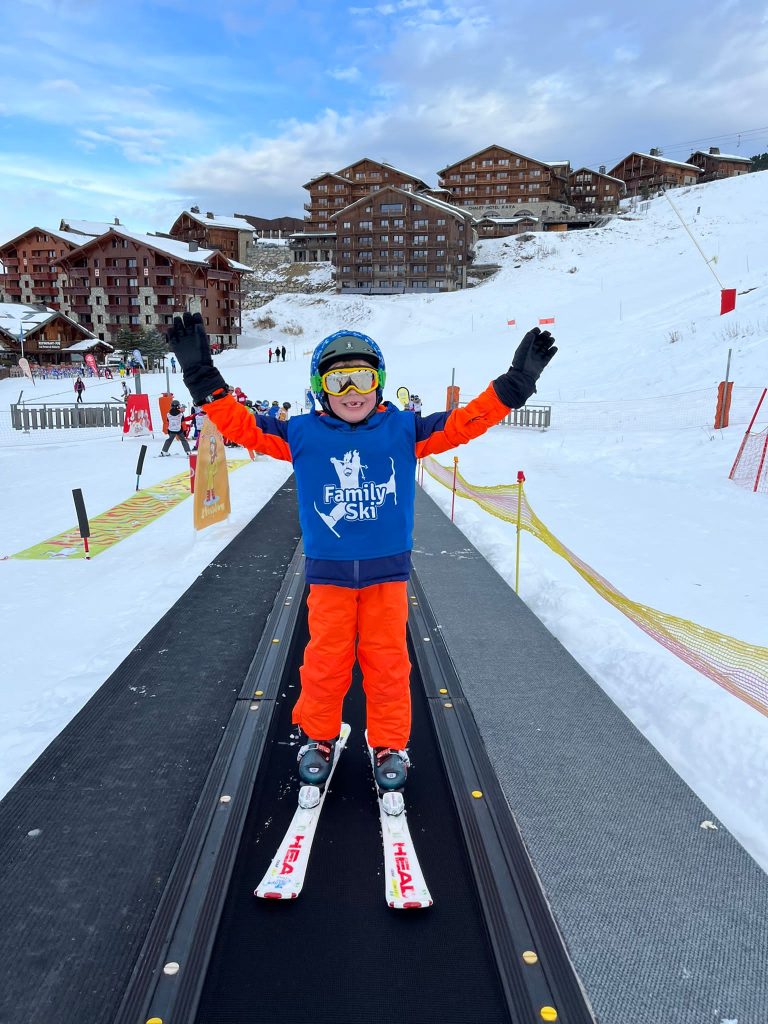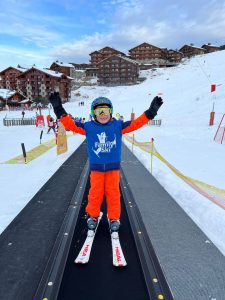 Embarking on a family ski holiday in the Alps is a fantastic way to create lifelong memories and bond with your loved ones. With our commitment to providing family friendly holidays, high quality accommodation, and exceptional service, Family Ski Company has earned its reputation as the go-to provider for family ski holidays. By choosing us, you can rest assured that every aspect of your trip will be as easy as can be when travelling with your little ones, allowing you to focus on enjoying the breath-taking scenery, fantastic slopes and creating unforgettable moments with your family.
Start planning your next family ski adventure with Family Ski Company and get ready to experience the thrill and beauty of the Alps like never before!