Gone are the days of dogeared trail maps and bulky electronics that many of our seasoned Skiers would have been used to. Your mobile is now your best companion on the slopes (other than the wife and kids of course). The problem is that there are 1000's of skiing apps on both The App Store and Google Play stores. Which all offer very similar features, making it difficult to sift through and find the right ones.
To save you the hassle of what we have been through over the years trying to find apps that have had all the features we've wanted, and dont break the bank. We've put together a list of our favourite Skiing Apps. So, if you're going on your first skiing adventure, or you're a seasoned professional who's frustrated with your current Skiing applications this list might be helpful.
Best for Snow Forecasting – On the Snow
OnTheSnow packs all the information you could need into one awesome snow report app.


OnTheSnow leads the way in providing live snow and weather for more than 2000+ ski resorts across the globe. Select your mountain to see the weather forecast including incoming snow, freeze levels and much more. Get daily snow reports to know where to head for the day and even set a powder alert to never miss out on fresh tracks. You can also view live webcams, photos from fellow skiers and GPS enabled trail maps.
Realistically, OnTheSnow in the only weather and snow report app you'll need, everything is packed into one app.
---
Best for Ski Maps – Fatmap
FatMap is a 3D mapping app for outdoor adventures.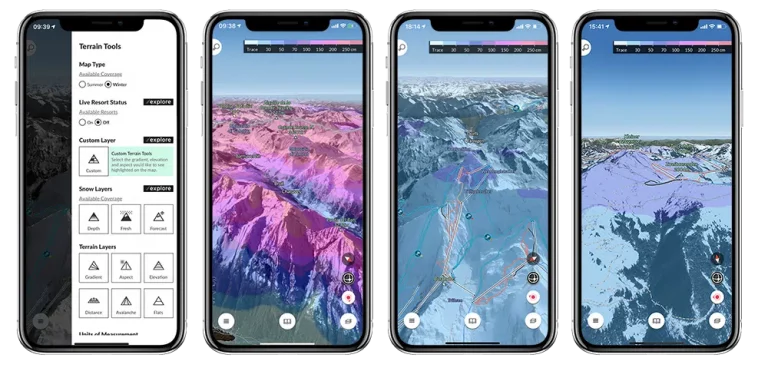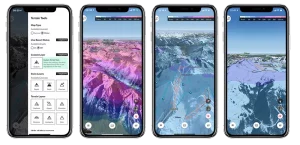 Fatmaps is the pinnacle of terrain and route planning apps. With all the worlds biggest ski resorts on the app, you can go straight to a 3D render of the terrain, which includes all the marked ski runs and the surrounding area. Not only does it make finding ski lifts and your perfect run much easier, it also allows you to map out your perfect freeride using the mountain peaks, gradients and conditions. You can browse through trails in your area mapped by local experts and professional and see descriptions and comments. Fatmap supports 20 different sports like hiking, resort skiing, snow shoeing and ski touring.
Price – Free with in-app purchases ANDROID IOS
---
Best for Tracking and data – Ski Tracks
Ski Tracks is a tracking and data app that provides detailed analysis of your days skiing.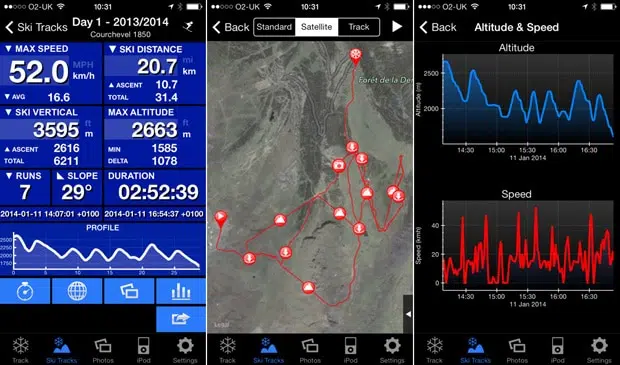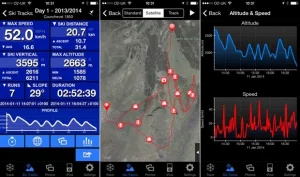 Ski Tracks is the most downloaded ski app in the world, and for good reason. It definitely isn't the most modern or fancy looking app out there, but, what it lacks in looks it makes up for in capability. The main tracking screen provides information on ; Top speed, Total skiing distance, Vertical descent distance, Altitudes reached, Total runs, average gradient and terrain profile. The app itself is really simple to use, and data is displayed in an easy to consume manner,  so you won't need a maths or computer science degree to decode the information provided. One of the other big bonuses is that the tracking is done via GPS, so you dont have to worry about you battery draining fast or paying for data roaming either.
---
Best for Safety – Cairn
Cairn is a tracking app that allows you to share your exact location, and shares your ETA with your family and friends.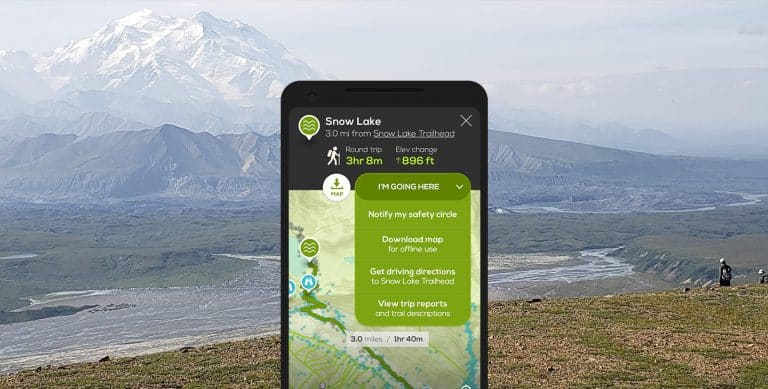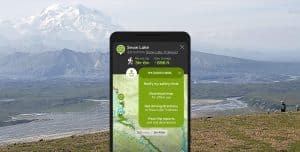 Cairn was initially designed as an app for sharing your location and eta with friends and family. But its features are ideal for Ski safety aswell. The most important feature you need is to be able to let someone know there's a problem and where to find you. You can create a route with check in points along the way, where the app shows other people have found mobile signal, and share it with family and friends. Then if you are late or miss a check in, your family know where you are and where to come find you with live location tracking. A must have if you're planning a days ski touring or back country skiing.
Price – FREE with in app purchase IOS ANDROID
---
Best for Learning – Carv 
Carv is a professional coaching app designed for skiers of all abilities providing real time audio feedback and personalised training plans.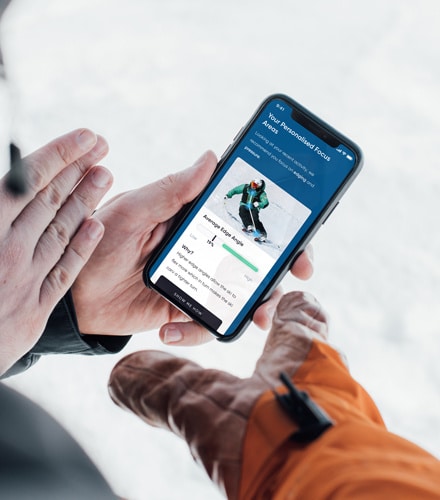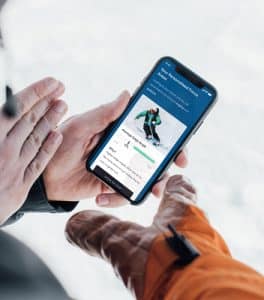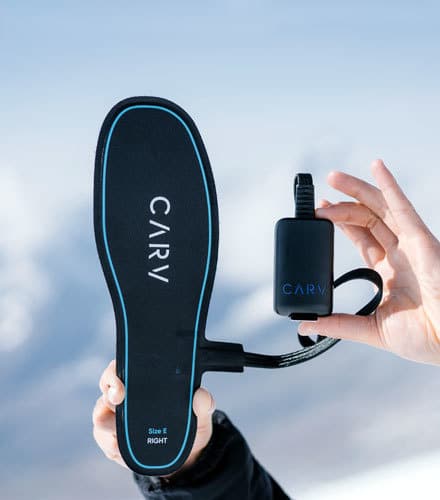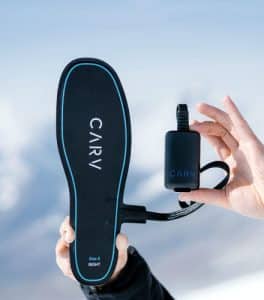 You attach the Carv device under the liner of your ski boot, where it measures your pressure and motion 2o times a second and gives you personalised audio tips whilst you ski. Its like having a private instructor in your ear. After each run you receive a 'Ski:IQ' score which details where you are strongest and areas for improvement. It then develops a personal training plan where you can monitor your progress. The data analysis and personalised professional advice from Carv sets it far and above the competition. As Forbes says "Carv is without doubt, a game changer for skiers"
Price – From £79 per year plus £199 for the Carv device