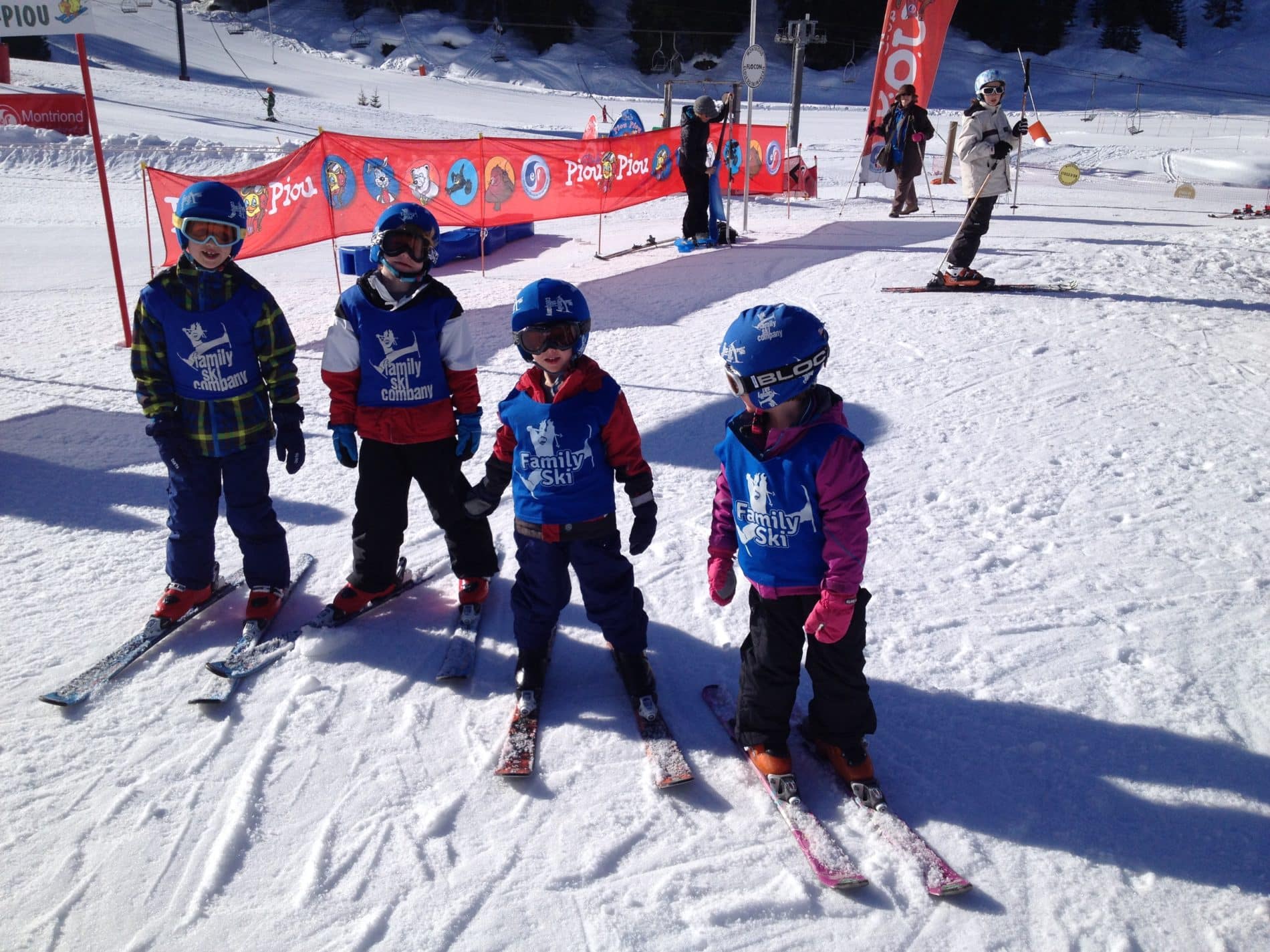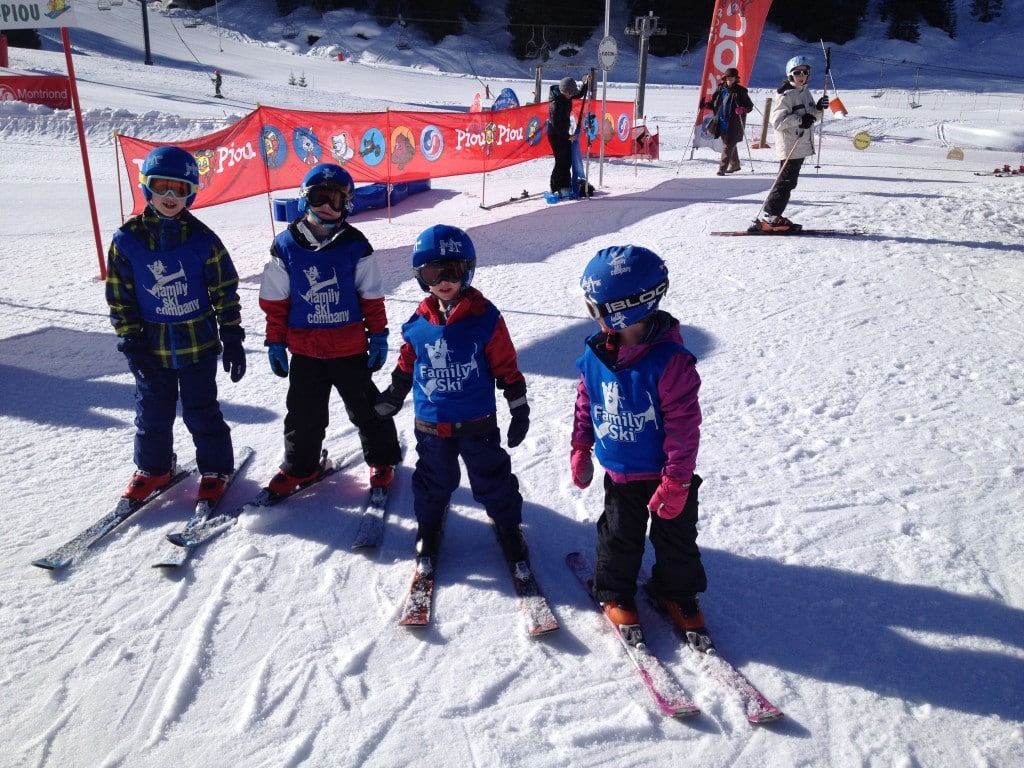 There is plenty of 'prep work' you can do to help your child get an idea of what to expect when they are on the slopes.  Here are a few pointers to help make that first step a little bit easier for everyone:
Ease them into the idea of skiing
Never underestimate the importance of taking the time to go through the basics of skiing.  Your child will probably have never seen a ski boot before, never mind know how to put one on, so make this 'journey' a fun and positive experience!
You may have been skiing yourself before so here is an opportunity to dust off some old photos of you on the slopes.  Sit down with your child and tell them of your time on the mountain.  Perhaps you have an old piste map (kids loves maps, a paper version is much more stimulating than looking at one online) and you can talk about pistes, lifts, restaurants, your funniest fall, snow angels etc.
The internet is full of photos and videos and the resorts have their own websites which are full of useful interactive maps, photos, videos etc:
Take a trip to an indoor snow centre
Many parents take their children off to the Snowdome (other indoor ski centres are available!) just so they can get a feel for what skiing is all about.  We would strongly recommend that you pay for a beginners lesson/experience and are not tempted to teach them yourself.  Give the centres a call and see what they can offer for you.  If you can get a group of you to go then even better!
When you get to a ski centre, spend as much time as you can getting your child used to ski boots.  Putting them on for the first time is difficult for us all so if you can get a member of staff to help then great, if not, it's over to you.  Get them to walk around for a bit to get a feel for the boots, it's a whole new world, literally!
Have a dressing-up party
Perhaps you're at home on a rainy Saturday afternoon and you have an hour to kill.  It's a good time to get all of your family's ski gear out and have a party.  You can all get dressed up and it's a lovely way for your child to know how to put on a ski jacket with all of those zips, salopettes, helmet, gloves, boots …and to see how they look (Dad's, cue the funny ski hat).  Put on some music and get dancing around, but not for too long, you'll get hot!
The night you arrive in resort:
You will obviously be rather tired after your journey to resort.  Before you sit down with a vin chaud it is certainly worth getting a few things sorted:
Make sure that you have all of your children's clothing ready, making sure that you have gloves, socks, base layers at the ready (a checklist is below)

Especially if you have younger children, it's worth just doing a recap of what will happen the next morning just so they are not totally overwhelmed.

Don't forget yourself, be prepared too.

Try and get an early night and not enjoy the vin chaud too much!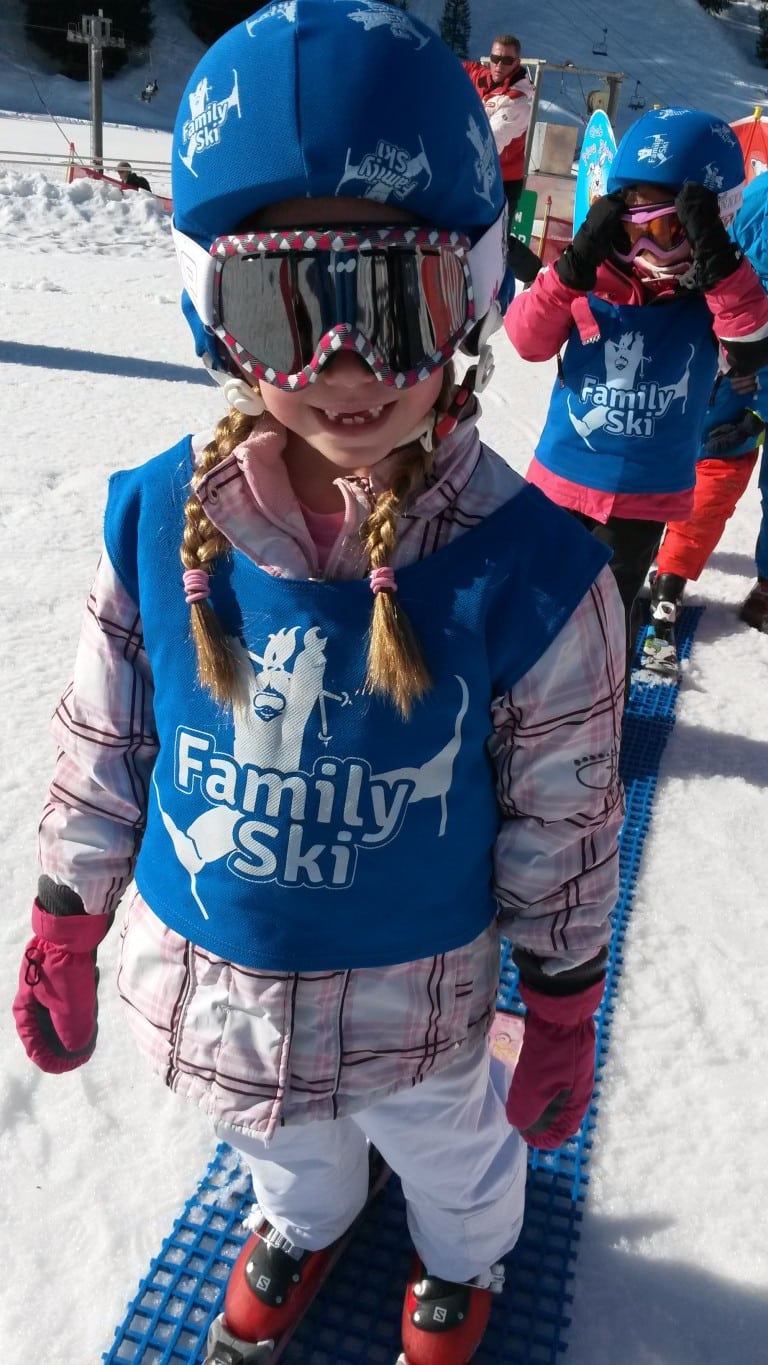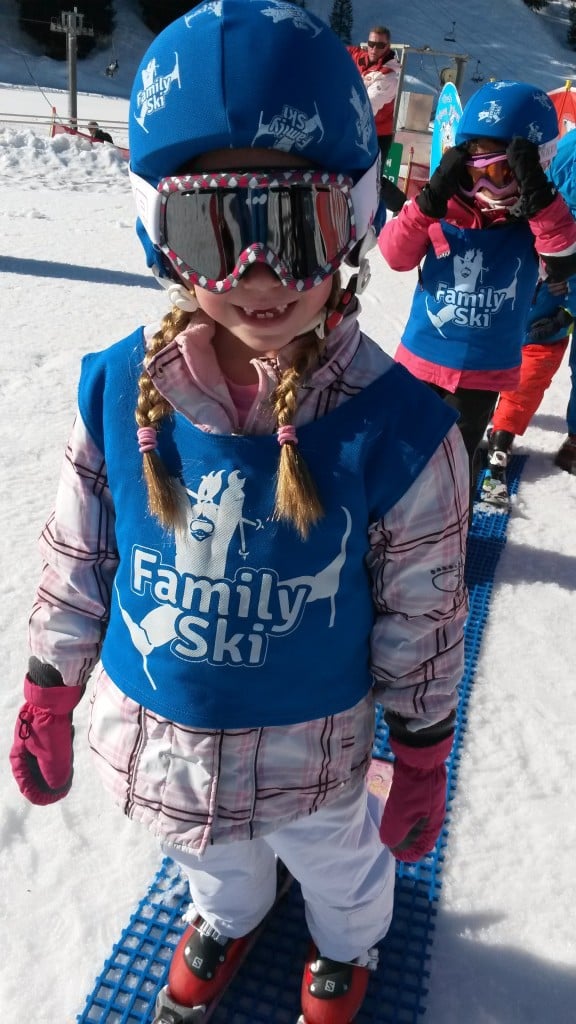 The morning of the first lesson:
Do not be surprised at how long it will take you all to get ready on the first morning.  Getting your children out of bed, fed, dressed and ready by the front door is no mean feat and there will always be a stray glove to find etc!  Try and leave an extra 30 mins for such eventualities.

Remember to double check that their lift pass is securely zipped up in a pocket in their jacket and that you have packed a snack too.

Try and get to the ski school meeting point/jardin with time to spare so that you can 'check-in' your children and ask any questions you may have.

A word of advice – do not hang around at the ski school meeting point as your child will only see this as an opportunity to be distracted or decide that they would rather stay with you, and that's not conducive to a full day's skiing for you, nor does it help your child's ski instructor!

These are all tried and tested points of advice… say no more.
Soon enough you will all settle into a routine and those apprehensions will become a distant memory!
It is worth mentioning a couple of other things:
Our Ski School Helper:
Our Ski School Helpers are an essential part of our team.  They a valuable pair of hands for your child who is at beginner level.  They will literally pick your child up off the snow if need be, take them off for a hot chocolate if they've had a 'wobble' and they will also give you feedback from the ski instructor.  They are a godsend!  You will often see them jumping, dancing and singing, it's all part of their job description!  
And finally, don't get on the slopes and teach them yourself!
If you've skied before it's easy to think that you can pass on your skills to your child but we strongly suggest you stay clear!!!  As well as passing on bad habits and advice, keeping the family in a positive frame of mind is paramount. As much as it may squash your idyllic idea of teaching your child to ski, let a qualified instructor take charge, they are qualified for a reason.  There will be no family arguments, leaving you ending your holiday on the proverbial high rather than one that has hit rock bottom.
Our childcare clubs are the ethos of our company and we have built a great relationship with the ESF in all 3 resorts, meaning your child will get a great English-speaking instructor who in turn knows of the high standards we expect.  
Checklist of what to pack for your child (this list could be endless but here are the essentials):
Skiing essentials:
Base layers – try and not rely on everyday cotton tops as base layers are designed to keep your child warm and dry at the same time.  Tights are good for girls too
Ski jacket – must be water and wind-proof with plenty of zipped pockets and an inner 'skirt' if possible to stop the snow from reaching the torso
Salopettes – again these must be water and wind-proof, with braces if you see fit
Ski gloves/mittens – at least two pair of waterproof gloves, keeping one dry pair close to hand as once a pair is wet your child's hands will get cold quickly
Ski goggles/glasses – dependant on the weather your child will need one of these, but if you just want to pack one option, then goggles are best!
Ski socks – specially designed socks are great for children's feet and worth every penny
Ski equipment – if you child has their own helmet, boots and skis then great.  Please make sure that they are checked thoroughly and in full working order before you go on holiday.  If you are hiring equipment then you will have to give the ski hire shop your child's height and weight so they can gauge the right skis, boots and helmet for your child. Poles are only needed for children in 1* lessons and above; for those starting out they can be a distraction. The ski hire shops we recommend are great with our guests and dealing with any questions they may have.
Non-skiing essentials:
Suncream – you will all need a high UV cream and lip balm
Snacks – to put in their pockets for a much needed energy hit on the slopes
Snow boots – waterproof outdoor footwear for fun in the snow
Clothing – for the evenings in the chalets, don't forget slippers!