Hiring skis, boots and helmets is a straightforward process that we at Family Ski will help you with.  It can usually be best to hire in advance safe in the knowledge that when you arrive into resort the equipment you have hired will be ready and waiting for you.
You will need a set of skis, a pair of boots, a helmet and if you are good enough you will need poles too.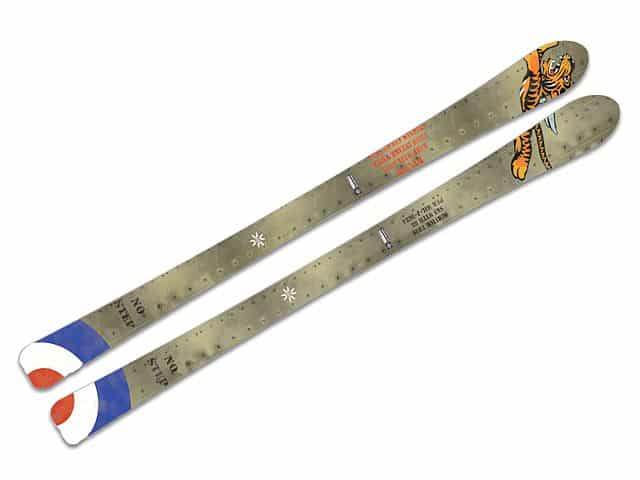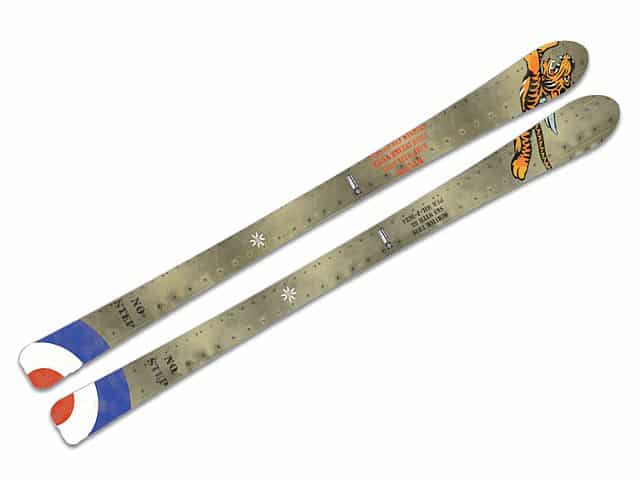 Useful to know if you are a beginner:
Ski boots are pretty solid and can be very uncomfortable – even if they fit!  You may need to try a few pairs before you find a pair that work for you.  They can feel as though you are walking on the moon to start with.
Skis – You will need a pair of skis, whilst you will not need top of the range racing skis don't rent the cheapest pair you can find – they may be old and not easy to turn and 'carve'.  Skis have bindings on the top of them, your boots fit into the bindings.
Bindings – these are set on top of your skis and hold your boots in place.  They will be 'din' set by measuring your height/weight/age and ability, this is set by an expert as you will want them to 'release' if you fall over so your knees don't get damaged. Again you don't want old bindings if possible so beware of renting 'cheap' old skis.  Modern bindings have had a lot of research done on them as they need to keep you safe when upright and when falling which is something that will happen!
Poles will usually be included and the rental shop will advise the length suitable for you.
Helmets – we strongly recommend the wearing of helmets for everyone. You can hire them along with the rest of your equipment.
Intermediate Skiers
Boots – You will be aware of boots and their nuances – you may have your own pair by now – this is a great idea as having your own boots is quite a luxury. It means you know they will always fit and they will have moulded to your feet.  You can buy boots with heat pads, an absolute boon for keeping toes warm on cold days.
Skis Unless you plan on skiing more than 3 weeks a year I would still recommend renting your skis. Skis have changed dramatically over the last few years as technology makes advances in things like carbon fibre.  Renting means you can get good new skis and change them if necessary.  Renting is also a good idea when travelling with your family as there are no hassles at the airport waiting for them to arrive – this can be a long time……….  When flying you will check them into the hold and most airlines charge for this.
Helmets – you will probably seriously consider buying your own, a little bulky to pack but you can stuff it full of gloves, hats, socks etc.
Expert Skiers
Well you don't really need any advice – there are different skis for carving, on and off piste, going backwards and forwards – try some out before you buy and again rental is great as it gives you the opportunity to try different skis and you don't have the airport hassle!
Hope that all helps.