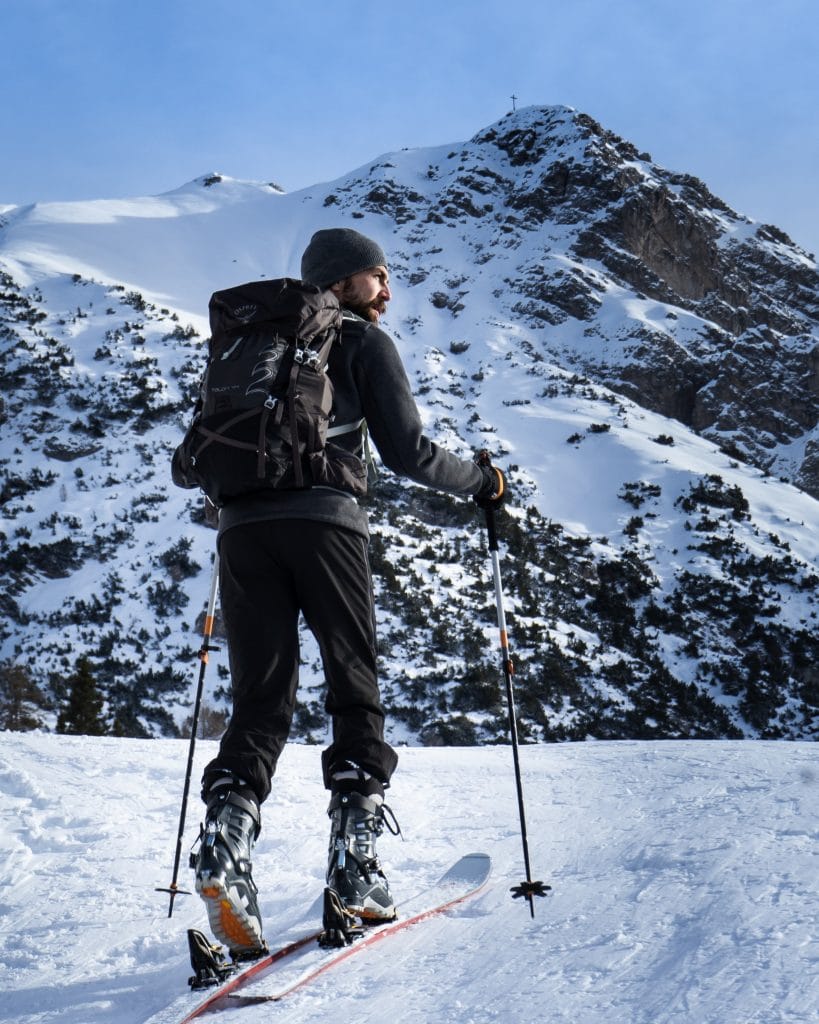 What happens when you combine hiking and downhill skiing? If you answered "a lot of hard work" then you probably haven't heard of Alpine Touring yet. Whilst Alpine Touring does require plenty of physical exertion, the rewards you get at the end make that extra effort worth it.
Alpine Touring, also known as Randonnée skiing is a form of skiing in which skiers ascend the mountain under their own power through the use of specialized bindings and skins. They were originally made of animal skin, like seal skins, but they are now made with artificial materials that have fibres to hold the skis from sliding back down as the skier glides forward up the hill. Once you have reached the desired altitude, the skins are removed and the bare skis are used to descend.
One of the biggest draws of Alpine Touring is the sense that you're heading into unchartered terrain, experiencing the mountain and fresh snow for the first time. Whilst the sport is growing in popularity, there are still plenty of hills and tracks that are untouched by other skiers.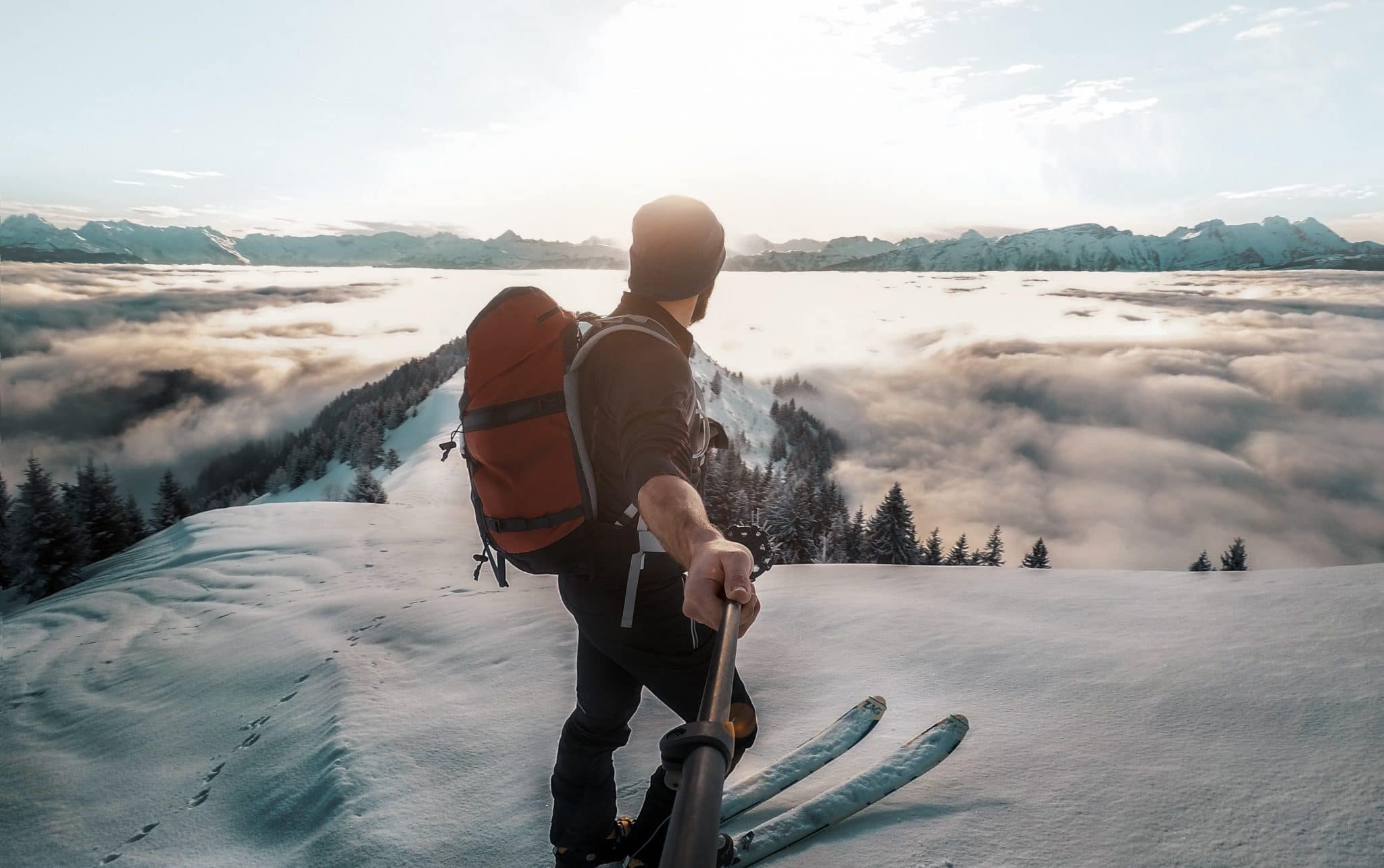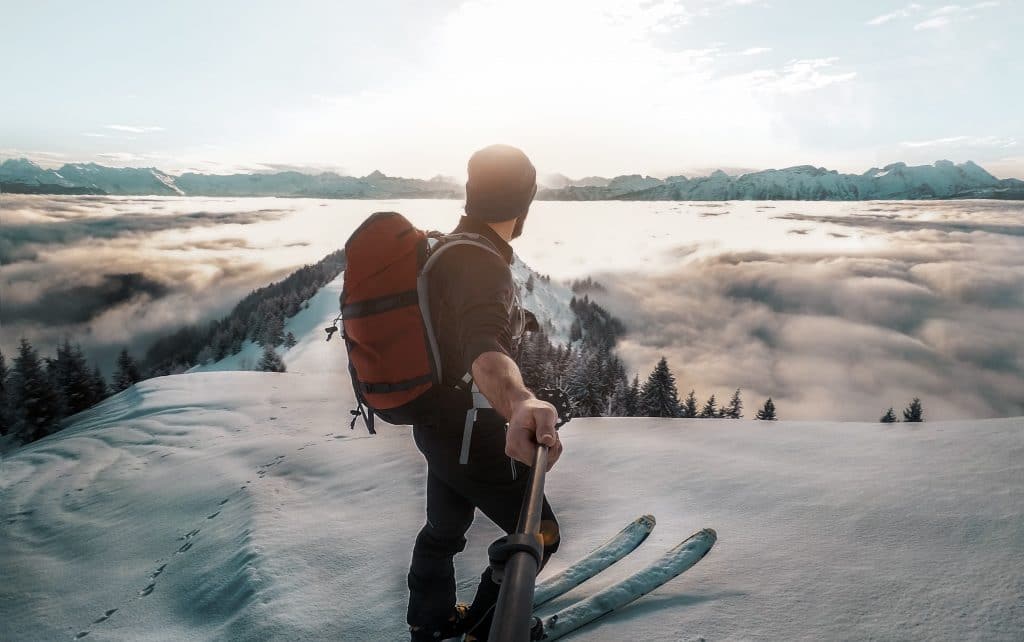 But before you head out to find the next empty mountain, there's some information you'll need to know. Traditional ski trails are marked and defined, but the pristine Alpine Touring trails are typically not regulated by a ski resort, which means you'll either have to depend on an expert guide so you don't end up skiing over a cliff or causing an avalanche, or take the risk yourselves. So please make sure you take the relevant ski and emergency equipment with you.
Alpine Touring Equipment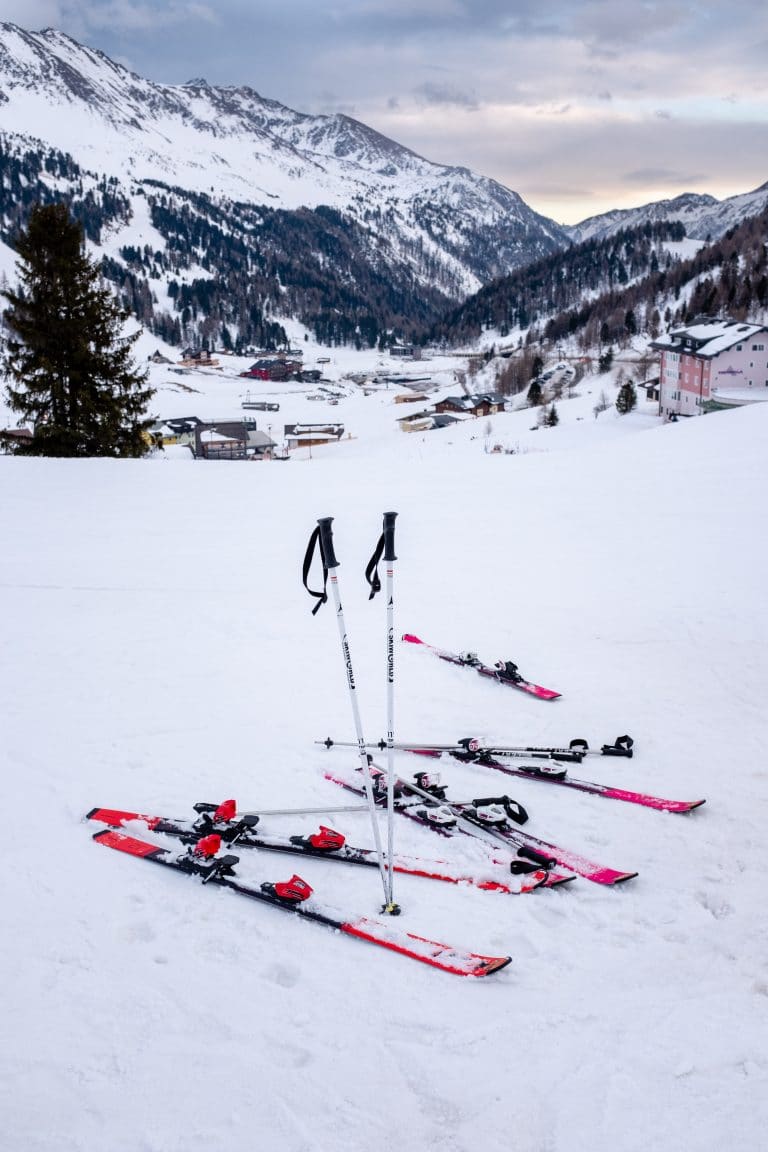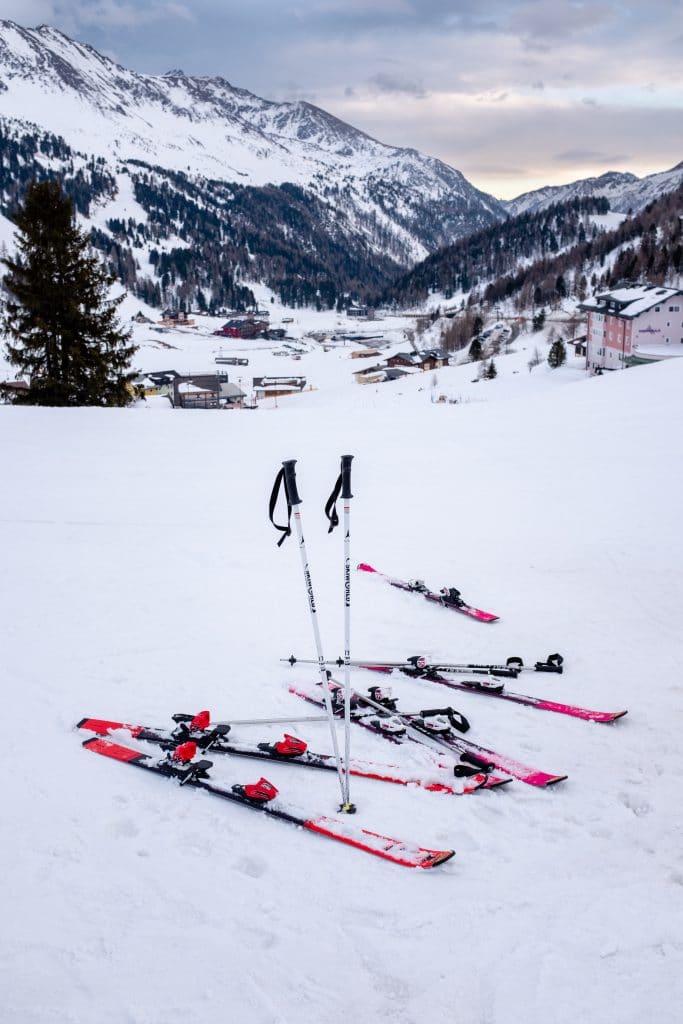 The main difference between Alpine Touring and alpine skiing is how you get to the top of the mountain –in Alpine Touring, you'll be relying on your own two feet instead of sitting on a cushy chair lift.
Alpine Touring equipment is similar to that of downhill skiing, and some people do use the same equipment for both. The biggest difference (and advantage) of Alpine Touring equipment is that it's much lighter and more flexible than the equipment you'd use on on piste – it is easier to carry and won't sink into fresh snow. The heavier and stiffer more traditional equipment works better on packed-down resort trails.
Your heels are kept free for the walking motion required to climb the mountain, and when you're ready to ski, you can secure your heel to the skis with bindings. Alpine Touring skis are shorter and wider than most other skis, for easier manoeuvrability and so that you don't sink into the fresh mountain snow. And Alpine Touring boots are lighter, more flexible and more comfortable than downhill boots. Alpine ski poles are longer than other poles, because they're also used as walking sticks. But they're made with carbon-fibre material, so they're still very light.
Ski Skins are designed to provide grip to the skis when ascending backcountry slopes, and to be removed for skiing downhill. Whilst they used to be made of seal skins, hence the name, they are now more typically made with synthetic fibres like Nylon or Mohair, and are designed to allow the ski to move forwards but not backwards. These are essential for Alpine Touring.
What you'll need
Alpine Touring Skis – Alpine skis are slightly wider and slightly lighter so you don't sink in powdery snow, where you ski and when you ski will change the type of snow you're skiing on, so Alpine skis aren't essential if you're on more compact snow.
Alpine Touring Ski Boots – Alpine skis are slightly softer and slightly lighter, making the ascents easier on the feet, but are not essential if you're a beginner trying it out for the first time
Skins – Now these are essential, some Alpine skis have fish scale designs on the underside to improve grip, and some people use ski wax to get grip, but ultimately synthetic skins are the way to go. They have been used for 100's of years by various arctic ethnic groups and often the old ways are the best.
Alpine Touring Bindings– These are essential. Having the correct kind of binding is imperative for ease and comfort. Alpine bindings allow the heel to move freely so that you can glide your skis across the snow in a fashion similar to walking.
Ski Poles/Batons – We would strongly recommend getting specific Alpine ski poles/batons. They are much longer and lighter and are used like walking sticks therefore having the right size is really important.
Emergency Gear for Alpine Touring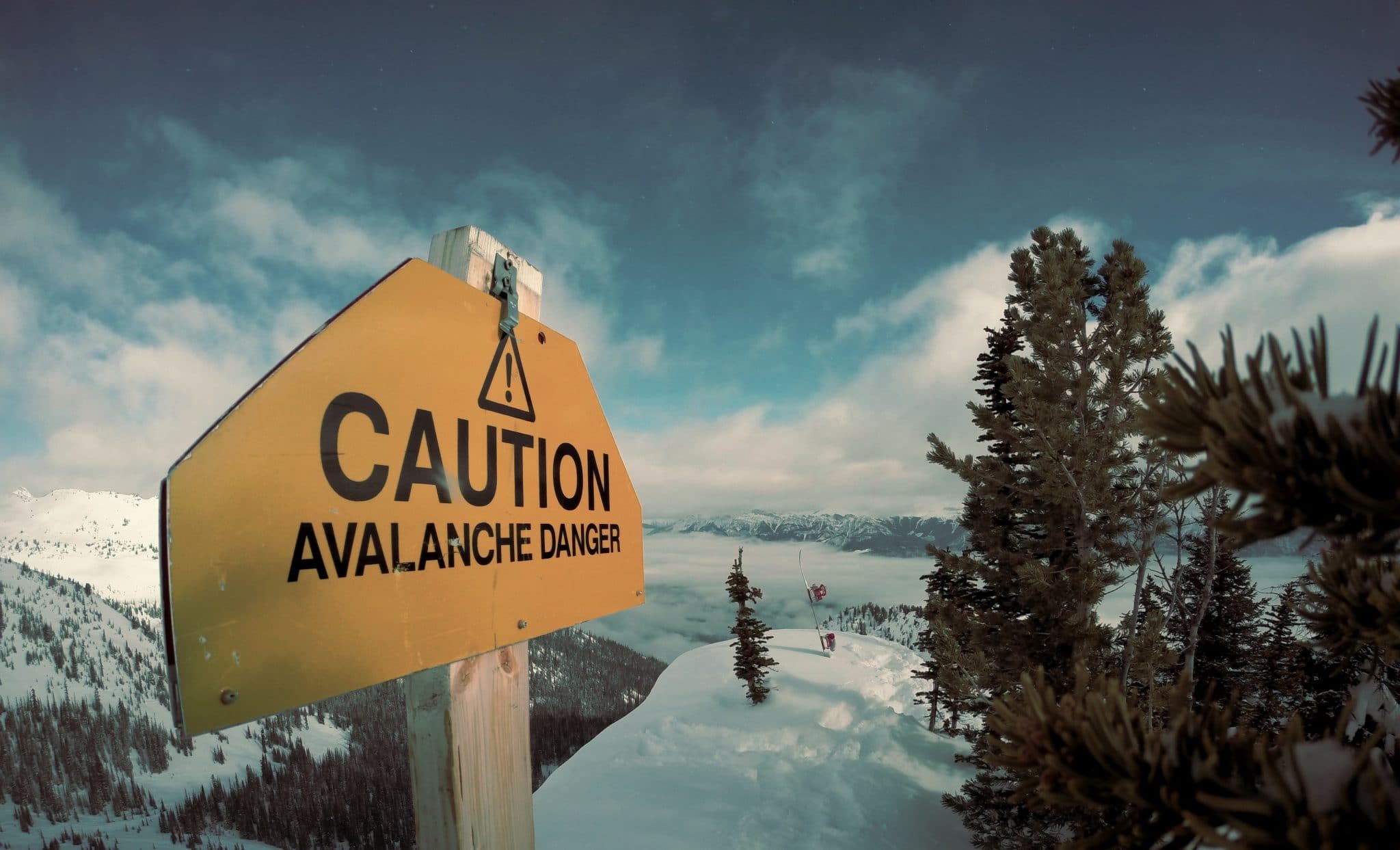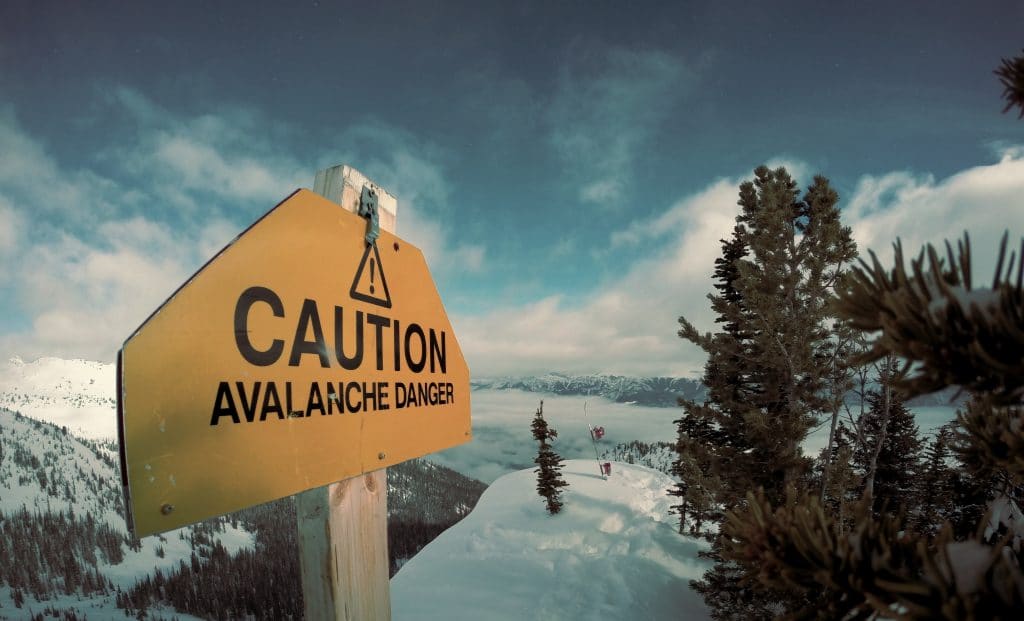 You definitely won't be skiing the bunny slopes when you're Alpine Touring, so always be as sensible as you can. Avalanches are your main risk when Alpine skiing, so remember that because you're skiing the backcountry there are no wardens or mountaineers and no one to help you apart from your group should something go wrong (so pick wisely)
Here are some emergency items that you might want to pack:
Helmet. Because things fall — especially rock and melting ice. And you really don't want to get knocked out cold in the middle of nowhere.
Avalanche beacon. This transceiver allows other beacons to locate you beneath the snow. They're available in digital (easier for the inexperienced to learn, but less precise), analogue (more precise, but tougher to learn) and combination models. This tool can be pretty complicated, so it's important to practice using it.
Avalanche probes. These segmented poles, which typically extend to about 8 feet, can dig through avalanche debris.
Shovels and saws. These essentials can cut through slabs of ice, and some models can be attached to ski poles.
Compass or GPS. This comes in handy in all kinds of emergencies — from avalanches to whiteout conditions.
ABS Escape. You can often rent this newer, fairly pricey safety device from ski resorts. It's an airbag that inflates instantly when activated, displacing the snow that could bury you in an avalanche.
First-aid kit. Make sure there's an emergency warming blanket and enough medical supplies to allow you to survive a trek out of the wilderness.
Backpack. You can purchase special alpine-touring packs to haul your gear.
Where can I go Alpine Touring in Family Ski resorts?
One of the great things about Alpine Touring and back country skiing is that you can do it pretty much anywhere. If there's a hill with some snow on it, that's all you need.
Now, there are some popular routes and some companies provide tours. The ESF for example have guides in each resort that can take you on excursions to try out ski touring for the first time, or just to get your bearings for the rest of your trip.
Below are some locations you can access easily from your Family Ski Chalet. But for those who want to experience true remoteness and wild skiing, without any other pesky people, this list is a helpful guide of where not to go.
Reberty in Les Menuires
A great base for ski touring enthusiasts. You can easily access incredible destinations in the French Alps from here.
Val Thorens is located in the same ski area as Les Menuires and is the highest ski resort in Europe. It offers fantastic ski touring opportunities, such as the Col de Thorens or the Glacier de Chavière. The Belleville Valley, where Les Menuires is situated, boasts numerous ski touring routes. You can venture into the Vallée des Encombres or ascend the Pointe de la Masse for breath-taking panoramas. Reberty provides access to an extensive network of ski touring possibilities as part of the expansive Three Valleys ski area. Les Trois Combes, located near Reberty, offers stunning off-piste skiing and ski touring opportunities. The Maurienne Valley is worth exploring for its exceptional ski touring options.
Ardent in The Portes Du Soleil 
From Avoriaz embark on routes such as the Col de Coux, which provides stunning views of the Dents du Midi mountain range, or the Col du Fornet, which offers a challenging ascent and a rewarding descent through unspoiled snowfields. Roc d'Enfer, situated between St-Jean-d'Aulps and Bellevaux, is a hidden gem for ski touring enthusiasts. With its untouched wilderness and beautiful landscapes, this area offers a unique experience. With the Portes du Soleil spanning both France and Switzerland, you can easily venture into the Swiss valleys for additional ski touring adventures. The Pas de Morgins and the Col de Coux are notable options.  Located in the heart of the Portes du Soleil ski area, the Hauts-Forts mountain range provides exhilarating ski touring opportunities. explore the Combe de la Gorgeat, a beautiful and challenging off-piste descent.
Les Coches in Paradiski
As part of the Paradiski area, Les Coches provides easy access to the vast ski domain of La Plagne. Within La Plagne, there are numerous ski touring routes available. The Bellecôte Glacier and the Roche de Mio are popular destinations, offering stunning views and exhilarating descents. Situated in the Tarentaise Valley, the Mont Pourri massif is a remarkable ski touring destination near Les Coches. The ascent to the summit of Mont Pourri is challenging but rewarding, providing panoramic views of the surrounding peaks. The descent offers a thrilling adventure through pristine powder fields.The Beaufortain Massif, located to the south of Les Coches, is a hidden gem for ski touring enthusiasts. With its majestic peaks and unspoiled landscapes, this area offers a wide range of routes to explore. Ascending the Col du Grand Fond or the Roche Parstire provides breathtaking vistas and unforgettable descents.Connected to La Plagne by the Vanoise Express cable car, Les Arcs is another fantastic ski touring destination accessible from Les Coches. Explore routes such as the Col de la Chal, which offers stunning views of the Mont Blanc massif, or the Aiguille Rouge Nature Reserve for a wild and remote skiing experience.
Remember to be well-prepared, have proper safety equipment, and check the current avalanche conditions when venturing into the backcountry.  Enjoy exploring the pristine mountains and create lasting memories in these winter wonderlands!