* WE ARE NOW OFFERING COMPLIMENTARY NAPPIES AND WIPES IN OUR CHALETS *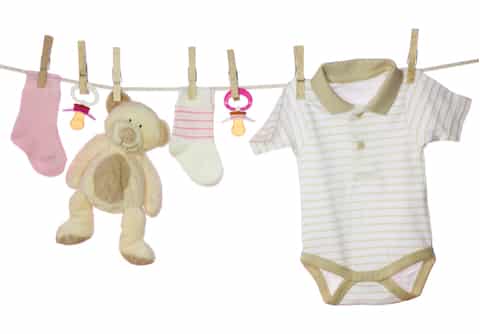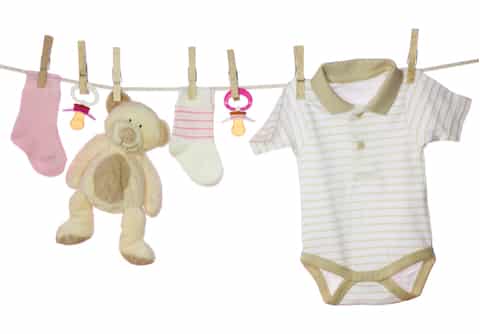 You might initially think that taking a baby on a skiing holiday is just one of those things that can't be done. "We'll leave it 5 or 6 years you think, then our child can learn to ski". That's all very well if you are also happy to miss out on several years of skiing while you wait for your little one to grow up. And if you have one, two, three or more children then you could be in for a long ski drought. What a shame!  No matter what age your children are, you should be able to take your baby with you so that everyone in the family can enjoy the mountains.
It is probably the baby paraphernalia that makes you think twice before setting off on holiday with a baby in tow. And you are right, but choose your Tour Operator carefully and you won't have to take any of it with you. How can such a small person need so much equipment? A truly child-focussed company will have chalets equipped with travel cots, cot linen, baby monitors, bed guards, potties, highchairs, liquidisers, sterilisers, baby and toddler crockery and cutlery, stairgates, changing mats and toys. These items are provided as standard when we have young children booked into our chalets, and your chalet host will do everything to make sure that you have all the things you need. Worried about bulky, heavy nappies in your suitcase using up your baggage allowance?  Well, you don't need to.  We are now offering complimentary nappies and wipes in our chalets.  That will certainly free up some space in your suitcase for your ski wear.
Choosing the resort should be done carefully. The main thing to be aware of is that babies can be affected by altitude. You won't have a great week if you have a grizzly, upset baby because you are staying in a high resort. Choose carefully!  Our resort of Ardent is just 90 minutes from Geneva, so is often favoured by families with babies as you will soon be settling into your new home for the week.
Once you are in your chalet, you can relax knowing that you will have all your home comforts and your baby will be well-catered for. We have a special baby menu so your cook will prepare fresh and tasty purees if needed –  nothing out of a jar, just home-made nutritious meals. Fresh whole milk is always available for you to help yourselves to, and you can of course use the microwave to warm up baby's bottle no matter what time of day or night. The chalet fruit bowl will hold a variety of tempting fruits and will be replenished throughout the week so you can encourage those healthy-eating habits even when away from home. The chalet itself is an ideal set-up for little children as you can put them to bed, and then enjoy dinner being cooked and served to you safe in the knowledge that if they wake up you won't be far away. Unlike staying in a hotel where they will probably be on a different floor and down the corridor, staying in a chalet is like being at home. And for peace of mind we have monitors in all the chalets which you are welcome to use. Another thing worth knowing is that we have washing machines and driers available for our guests to use in our chalets so you don't need to worry about bringing lots of spare clothes for your baby as we all know how many outfits they can get through in a day!
On the first evening our nannies will come and meet you and your baby to run through the daily routine and the activities for the week. Our childcare club for our youngest guests is called Powder Pups and we take babies from 3 months. All our childcare staff are DBS and reference-checked, and our youngest guests are looked after by qualified nannies. Our childcare rotas are carefully planned and we ensure that we keep to strict ratios of carers to babies. In our fun-filled dens are toys, games, puzzles, arts and crafts, playmats, bouncy chairs plus separate sleeping and eating areas. The childcare team will take the children out in the village – we have sturdy buggies and baby slings so they will get some fresh mountain air and if they are a bit bigger they have plenty of chances to play in the snow. Our childcare dens are separate from the guest accommodation, so you won't be disturbing them and the children won't disturb you if you happen to come back early from skiing. It is very tempting to finish skiing after lunch then come back to your chalet and enjoy a quiet afternoon in the hot tub or in front of the fire with a good book.
Don't be put off from taking your baby skiing with you, it really can be done as so many of our guests have discovered. And once your little ones have enjoyed their time in Powder Pups when they're very young, they'll be ready to start skiing – and that's a different story……