Going on holiday is so different now you have children in tow! Getting to the Alps is no exception, and the last thing you want is to arrive tired and stressed before you even start your well-earned break. Skiing is tiring for all members of the family so the ideal start to your holiday would be with minimal hassle and worry, so you can take to the slopes on your first day feeling excited and ready for your much-anticipated stay in the mountains.

By Air
Except for one or two small airports which you'd probably want to avoid (more about that later), most airports are down in the valley. This means that you will have to make the journey up to the mountains and your resort by road. Our transfers from Geneva airport to our three resorts are carefully planned to make them as easy and comfortable as possible for our guests. Most are in modern, comfortable, safe coaches which are fitted with seatbelts.  Most coaches have an on-board toilet – we understand that children can't always wait till the services. During the journey your Family Ski representative will travel with you to offer water and snacks and give you information about the trip, snow conditions and will be there to help with any initial queries before you arrive.
By Car
Many of our guests prefer to avoid airports and all that hanging around by driving out to their chosen resort. With a couple of comfort stops, we reckon it's around 8 hours from Calais to Ardent and around 10 hours to Les Coches and Reberty. Given the amount of luggage, plus kit if you have your own, taking your own car means you don't have to worry about luggage allowances. Plus you have the added bonus of being able to stock up on French food and wine en route home. You should carry snow chains but practise putting them on before setting off and do check legal requirements for driving in France. Once in resort, you can park outside or very close to all our chalets. In Reberty we have underground parking to keep your vehicle off the road.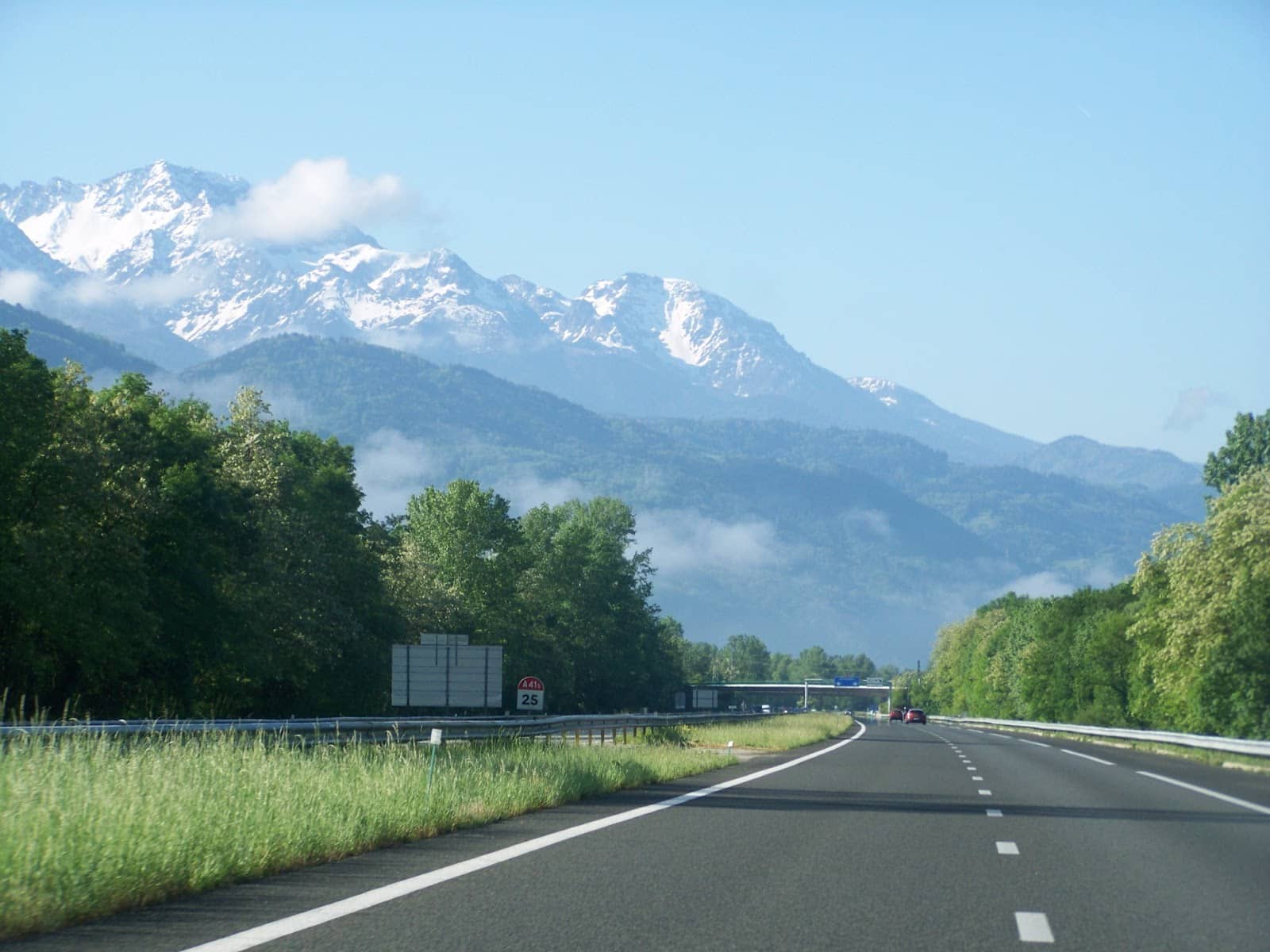 By Train
A favourite way of getting to the Alps for many travellers. Eurostar operate a daytime service that leaves London around 10am and pulls into Bourg for Les Coches, or Moutiers for Reberty around 8 hours later. From there it's a very short transfer up to resort. Take as much luggage as you want, sit back and watch a film, enjoy food on board or bring your own picnic as you watch the French countryside speed by. As availability is limited and often sells out quickly on peak weeks, an alternative is to travel to Paris, then change station and take the TGV down to the Alps.
Tips for travelling with children.
Avoid Inconvenient Departure Airports.
The main advice we'd give to families is to make the journey as smooth as possible. That means don't fly at 6am from an airport a few hours' drive away from home. Grumpy, tired children (and adults!) don't make for a great start to your holiday. Our holidays mean you have the flexibility to book your own flights from your local airport.
Fly into Geneva airport.
There are many airlines which fly into Geneva from all over the world. So if you are one of our many ex-pat guests, you will be able to fly with your local airline to Geneva, you don't need to go via London.
Short transfers are good!
In normal conditions, the transfer time to Ardent is 90 minutes and to Les Coches and Reberty it's 2.5-3 hours. Those 5 hour transfers on mountain roads in uncomfortable coaches are a thing of the past when you're with children. Our coaches leave the airport at fixed times so neither will you be waiting hours for that delayed flight because there are guests going to your resort with no other way to get there.
Avoid airports in the mountains.
The small airport and town of Chambery is slightly nearer to Les Coches and Reberty than Geneva. However, we would recommend avoiding flying there if you can. We have had several experiences of flights being cancelled or diverted due to bad weather in the mountains. It's not much use landing in Grenoble when your transfer vehicle is waiting in Chambery. You will then have been delayed, diverted and you'll arrive in the chalet very late – forget your welcoming mulled wine and relaxing dinner.
Don't take the overnight train.
The train is a great way to arrive in the Alps. The day time train service that is. There is also an overnight train which leaves London on a Friday evening, arriving in the Alps early next morning. Great you think, that gives us an extra ski day. But you may not realise that there are no sleepers on the train, just reclining seats so it's very hard to sleep properly. You'll arrive in Bourg or Moutiers around 6am and I'm afraid that much as we love welcoming our guests, we can't arrange for our staff to come and meet you that early. And if you manage to get a taxi up to resort, you'll probably find the previous week's guests either having breakfast or possibly still in bed! So you will need to kill a few hours with your tired family, then when the lifts open do any of you really feel like skiing? Our staff are all busy on changeover day so we can't offer childcare, meaning that your children will either have to ski with you, or hang around until the chalet is ready.
Getting to your destination is rarely the best part of your ski holiday, but we help to make it as painless as possible. And for the children it's all part of the fun.